Over the past several years, "clean eating" has become a popular buzz phrase in the health and wellness community. Advocates of this healthy lifestyle shift have experienced a multitude of benefits from weight loss to increased energy to reversing and preventing common ailments and dis-ease. Introducing just a few of the many benefits of clean eating.
Often times adopting a balanced diet is not enough. A healthy diet is one that incorporates clean foods and avoids junk food and fast food as much as possible.
These ultra-processed foods have a sneakily deleterious effect on our health. Understanding the importance of the quality of ingredients in our food and the impact of what we eat is a cornerstone of good health. It's never too late to start to become mindful of what we eat.
Adopting a clean diet doesn't have to be difficult. Eating clean natural foods is one of the best things we can do for our health and the health of our family. Taking the time to change our eating habits and food choices for the better is a long term investment. In fact, we like to think of it as the most worthy health insurance! 
Health is the real wealth! Since our family began eating more whole foods and less unhealthy foods we have experienced a wide variety of benefits. Our cholesterol levels are normal, blood sugar levels are under control, we feel more energized, our mental health has improved, we get better sleep, and when we get sick, we recover much more quickly than before!
My favorite benefit personally is that I have far fewer headaches and migraines than before and I am able to keep pain from an old injury under control with an anti-inflammatory approach. Using food as medicine is the best medicine that exists. And yes, it is possible! Take it one step at a time making small changes each day is the way to go. And we are here to help be your guide. Welcome aboard!
WHAT IS CLEAN EATING
Eating clean closely aligns with the principles of holistic nutrition: eating whole, minimally processed real foods as close to their natural state as possible.
The idea is to consciously choose highly beneficial, nutrient-dense foods and avoid 'foods' with chemical or artificial additives and preservatives. These ingredients are commonly found in ultra-processed, refined, packaged, and poorly sourced junk food.
The ingredients typically include artificial ingredients, artificial sweeteners, unhealthy fats (think trans fats and hydrogenated vegetable oils), genetically modified ingredients (GMOs), and other very processed foods like commercial potato chips, white bread, and pasta, overly processed conventional meat and dairy products, and more. Learn more about what ingredients to avoid in our article.
The good news is that a lot of these foods and ingredients have healthy swaps in the form of organic food, lean protein (grass-fed beef and free-range chicken or tempeh and nuts and seeds), stable cooking oils (avocado oil, coconut oil, and ghee), healthy snacks made from whole foods (without seed oils), whole fruits and vegetables, soaked nuts and seeds, ancient whole grains, and other healthy carbohydrates.
A clean eating diet is just making some healthy swaps, making some things at home using fresh foods in their natural forms instead of buying packaged products, and using superfoods with natural sugars to replace artificial and processed sugars. It's a process to take one step at a time that eventually becomes a way of life that pays off in the long run!
Many foods that we are constantly exposed to in the Standard American Diet (S.A.D.) are disguised and advertised as healthy or even natural. In reality, they are a contributing factor to chronic inflammation, high blood pressure, disease, and unnecessary suffering. Don't be fooled!
When it comes to living a full and healthy life, knowledge and awareness are power!
Another important aspect of any clean eating plan or endeavor is eating mindfully. Being fully present in the moment, setting intentions, tuning into your body, and hearing what it is telling you!
Check out our guide to a diet without processed food!
What is Mindful Eating
Mindfulness is the practice of being fully present in each moment. The practice of mindful eating includes tuning in by turning inward. The intention is to become aware of how certain foods affect you at any given moment.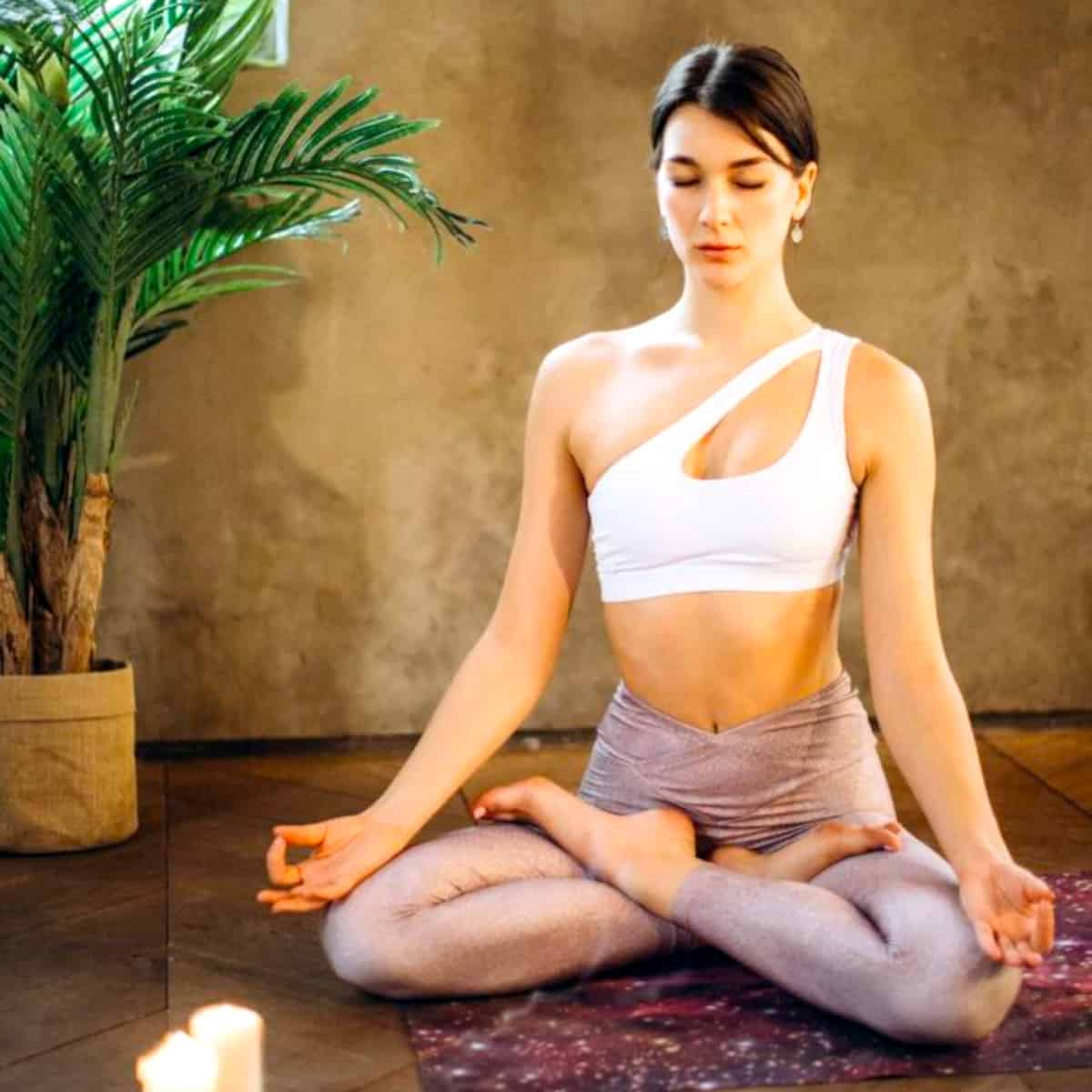 Have you ever felt exhausted, drained, sore, and achy, or even anxious after eating certain foods?
This can be your body signaling you to pay attention; that particular food may not be serving you. Every body is different. So, it is important to tune in to become aware of how your diet impacts you and your health.
In this sense, diet can refer to more than just what you eat, but also what energy you let into your space in the form of people, places, and things. (I will add additional information about this important aspect of 'diet' later)
​When you practice mindfulness and become aware of how food affects you, positively and negatively, you can harness its power. In doing so, you can create life and health experiences that serve your highest good and help you reach your goals.
​Keeping a food journal is highly beneficial in recognizing what foods you are eating in relation to how you are feeling. This can help track your symptoms and your mood. Whether you have health conditions or are looking to feel better, improve overall wellness, or lose weight- keeping a journal is a great way to build an awareness relationship between what we eat and how we feel- and then adjust accordingly!
Benefits of Eating Clean
There are an endless amount of benefits to clean and healthy eating. Below, I have outlined just a few ways that eating nutrient-dense foods can improve health.
1. Releasing weight and keeping it off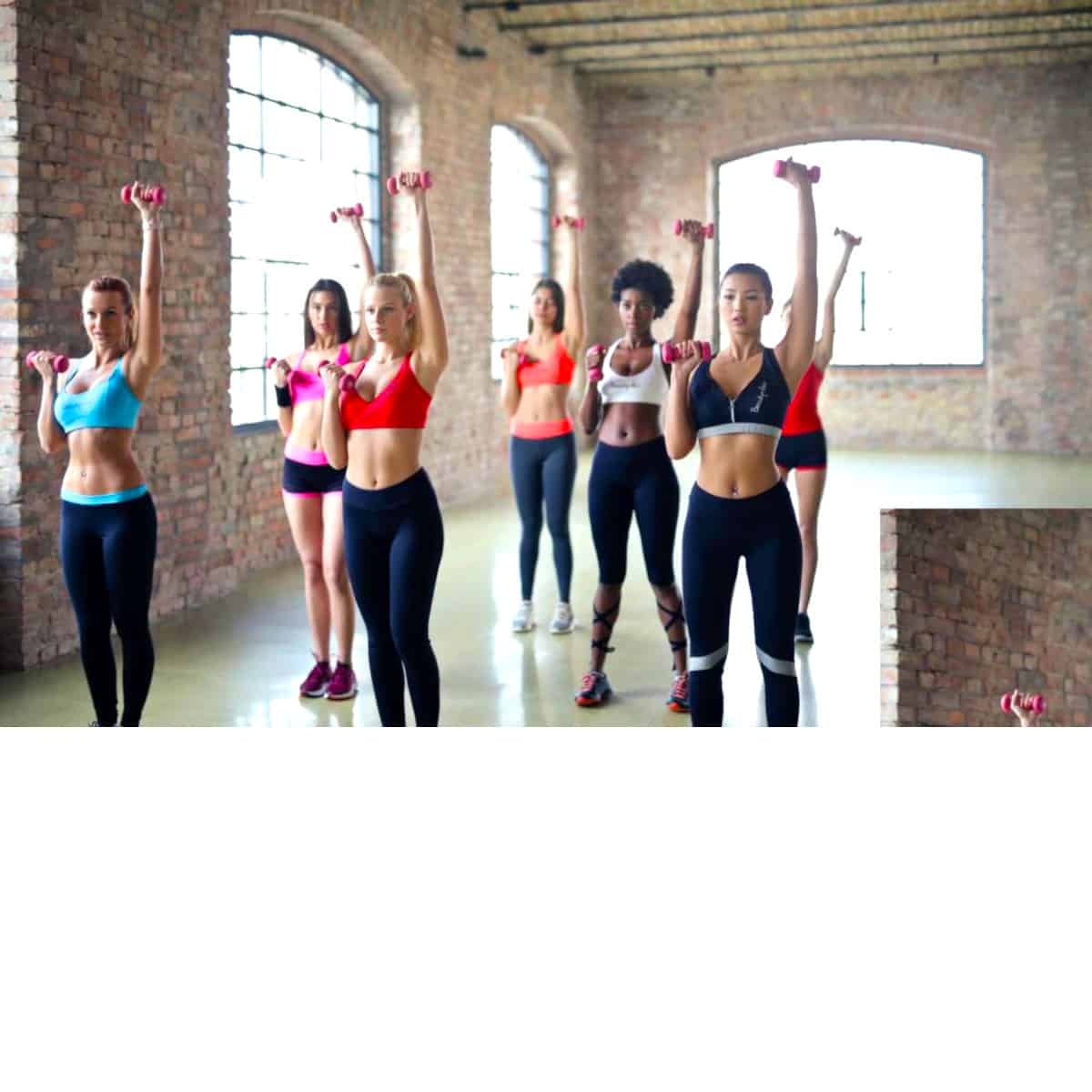 Eating clean is more than a diet plan, it is a lifestyle choice. When we make a conscious decision to improve not only what we eat, but the way that we plan for, prepare, and enjoy our meals it becomes a healthy habit.
Once you start eating to feel good, you may notice a significant difference in your quality of life. In turn, we can choose to maintain that status quo.
Maya Angelou says, "Do the best you can until you know better. Then when you know better, do better."
Whether or not your primary goal is weight-related, many find that when eating less processed and more nutrient-dense food consistently, one's excess weight simply falls away.
A study outlined in an article published by Medical News Today details how eating highly processed foods increases weight gain. In the study, one group of participants ate highly processed foods and the other group ate more naturally sourced or 'unprocessed foods'.
The results were astounding. According to the article and referenced study; the processed food eaters gained an average of 2 pounds during the two weeks, while the unprocessed group ended up losing an average of 2 pounds during that same period!
The results align with what many people experience. Highly processed foods contribute to substantially rapid weight gain. Alternatively, making a conscious decision to consume higher-quality food encourages healthy weight release.
2. Reducing pain and inflammation
Chronic pain is often related to chronic inflammation. Chronic inflammation is linked to more than physical aches and pains. Health experts are finding that chronic inflammation is a major contributor to various degenerative diseases including diabetes, heart disease, COPD, arthritis, gout, and many more.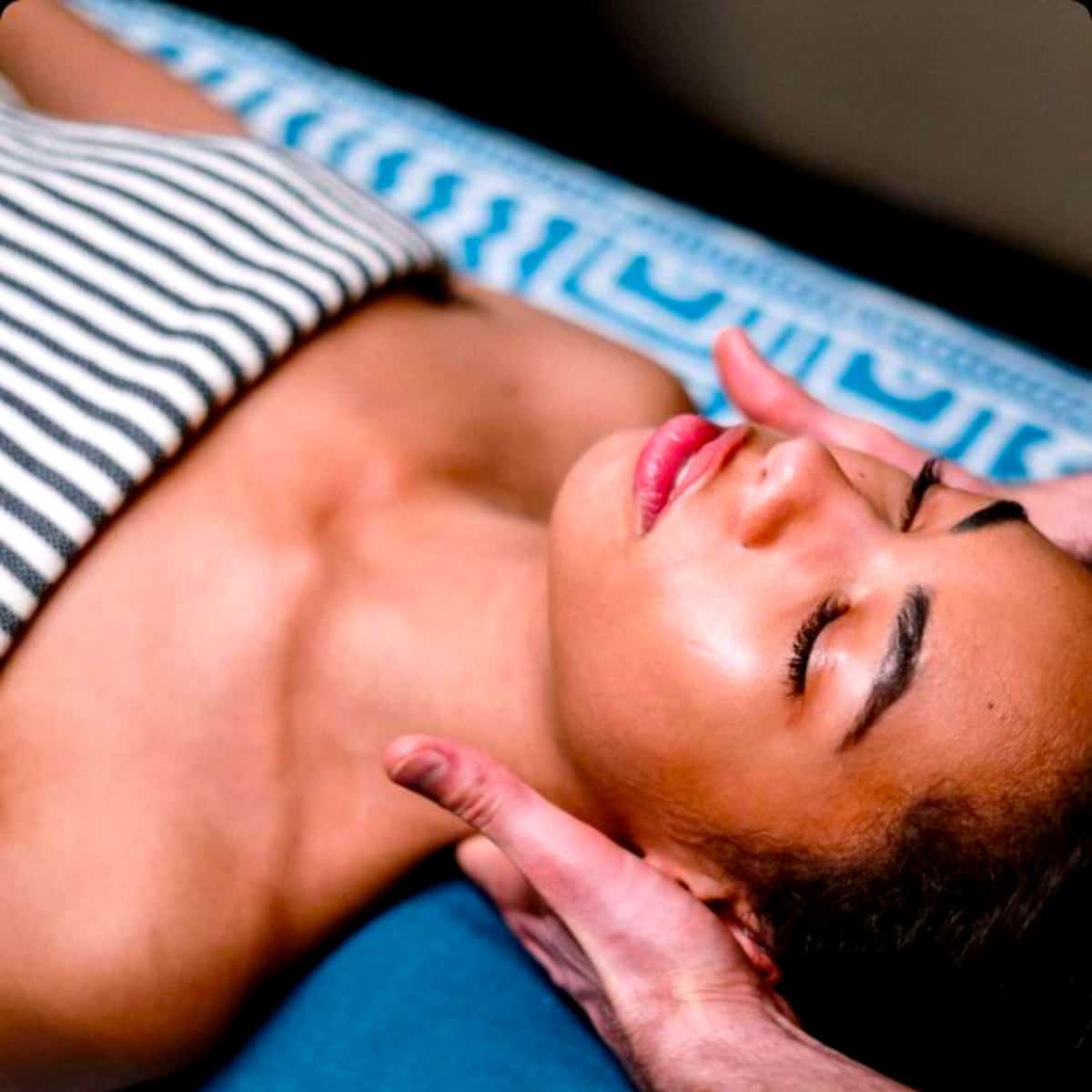 Anti-inflammatory medications such as NSAIDs or corticosteroids may temporarily reduce pain-causing inflammation but won't eliminate the root cause of the pain/inflammation. These medications can also cause other health problems with prolonged use.
Fortunately, nature has provided a variety of anti-inflammatory foods and herbs. These naturally derived agents can regulate inflammatory responses in the body while helping to restore balance. Check out our anti-inflammatory foods article.
Diet, stress, and environmental toxins play a major role in the cause and aggravation of chronic inflammation.
When adjusting your diet, you may notice that as your body eliminates toxins, the side effects of chronic inflammation will also decrease.
This often takes the form of less frequent headaches, decreased occurrence of chronic condition flare-ups, and fewer aches and pains.
*This is by far my favorite benefit of eating clean. My body will frequently let me know when I have eaten something that doesn't serve me in the form of body aches, pains, and/or headaches. When I'm eating optimally, I feel significant relief from what used to be years of severe and chronic migraines and neck and back pain. The pain I experienced never adequately responded to medications or treatments.
Healthy nutrition for the WIN!
For more information on inflammatory ingredients in foods, check out my guide to reading food labels.
3. Decreased risk of cancer and other inflammatory diseases
As previously mentioned, eating highly processed food increases inflammatory responses and chronic inflammation leads to chronic disease.
Many have turned to holistic nutrition to prevent and treat chronic illnesses. Health professionals are increasingly incorporating healthy eating principles into their patient's treatment plans who are battling life-threatening diseases, including cardiovascular disease, insulin resistance metabolic syndrome, and cancer.
Check out our anti-cancer diet and meal plan.
A study outlined in this article published by WebMD points to the relationship between highly processed and nutrient-void food intake and higher cancer risk. The study supports whole food, plant-based, minimally processed principles of holistic nutrition, and a clean eating lifestyle.
Better nutrition is synonymous with better health.
4. Increased Energy, Mental Clarity, and Elevated Mood
Is it surprising to find that heavy, greasy, processed foods filled with refined sugars and unnatural ingredients tend to cause fatigue, brain fog, and even anxiety and depression?
On the flip side, a consistent diet full of fresh, vibrantly colored, vitamin and mineral-rich fruits, vegetables, herbs, and spices can increase your energy, stamina, and mental acuity, while regulating hormones, and improving your overall mood. The benefits of clean eating are tremendous.
The earth is filled with mood-elevating and energy-increasing superfoods. When your system detoxes and clears from the fog that processed food creates, you might begin to notice how incredible you feel mentally, emotionally, and physically.
Recommendation:
One of my all-time favorite superfoods for balancing hormones, and mood, and increasing energy levels is Maca. Learn more about the brands we love the colors of maca and their many benefits here.
Another incredible mood-boosting supplement is E3Live. It is a blue-green algae that elevates mood, and energy and boosts brain health.
E3Live E3renewme! Supplemen...
Shop on Amazon
It has significantly improved my mental clarity, brightened my mood, and elevated my energy. Even throughout my pregnancy, I have significantly benefitted from taking E3Live AFA and BrainOn.
I have even heard of moms giving it to their children with amazing results. (I have not tried this yet!)
5. Clearer skin
As you might have heard, our skin is the largest organ in the body as well as the most obvious detoxifying organ. Through our pores, we sweat out toxins and impurities from food, water, and the environment.
Skin rashes, irritations, discolorations, and breakouts are tell-tale signs of an allergy, intolerance, hormonal imbalance, or toxin overload. Quite often from food and environmental toxins (think laundry detergents, beauty products, and air fresheners too!)
When eating clean and nutritious foods regularly your skin, hair, and nails will vibrantly glow and strengthen.
6. Improved immune system
If you are eating clean and healthy foods regularly, you have likely noticed less frequent colds or flu, or at least a shortened duration of the symptoms!
When you provide your body with all of its essential nutrients, you are strengthening its systems to fight off any foreign invaders.
When your system is bogged down fighting off the toxins from poor-quality foods, it is less likely to have the strength to fight off bacterial or viral infections as quickly and efficiently as it would when provided with the best fuel and nourishment!
Eating clean, nutrient-dense foods helps to boost your immune system.
7. Improved digestion
Have you ever heard that our immune system begins in our gut? It's true! Digestion is incredibly important in overall health and wellness.
Holistic clean eating can restore and support this necessary and intricate bodily system.
Fortunately, nature is filled with beneficial fiber and probiotic-rich foods to cleanse, balance, and restore the damage that abrasive processed and refined foods and their ingredients cause the gut.
Digestive disorders are on the rise. It's no surprise, considering many unhealthy ingredients and refined sugars that lurk in convenience foods today.
Candida overgrowth, SIBO, IBS, Diverticulitis, GERD, and leaky gut syndrome are a few of the digestive disorders that are affected by can be improved with dietary changes.
Food choice and quality can be defining factors in overcoming, preventing, and even reversing many struggles associated with digestive disorders.
Health is incredibly important. The quality of food that we choose to eat is a defining factor in our quality of life.
There are many benefits to adopting a mindfully clean and healthy eating lifestyle. Every body and experience is different.
You may experience a wide variety of benefits during your wellness journey. The possibilities are endless when it comes to healing foods. Many people have experienced miraculous results with varying levels of dietary shifts.
As well as the benefits of clean eating listed above, conscious eaters have found that nutrition has been able to help them heal and revitalize their lives.
Some have reported being able to regulate blood sugar and blood pressure, control and even reverse diabetes, improve quality of sleep, improve vision, strengthen teeth and bones, reverse tooth decay, and slow or even reverse the signs of aging.
And this is just naming a few!
It is important to find what works best for you and your body. You are incredibly unique after all!
The power and benefits of eating clean are endless. While you are shifting to a healthier way of eating, you may want to consider the benefits of non-toxic living as well! Check out this article on the benefits of non-toxic living. Stay tuned for tips and tricks as we dive deeper into the incredible world of mindfully healthy living ☺️
What benefits have you noticed when you choose to eat healthier? I would love to hear how healthy eating has improved or transformed your life. Don't forget to drop a comment below!
Stay Well,
Natalie