Foods that boost progesterone levels naturally hold a significant place in the realm of holistic well-being. In the intricate symphony of hormones that dictate our overall health, progesterone plays a vital role in maintaining hormonal harmony.
Jump to:
As a holistic nutrition specialist, I am a firm believer in harnessing the power of nature to support our body's natural processes. When it comes to balancing hormones, particularly progesterone, a holistic approach encompassing dietary choices becomes crucial.
In today's fast-paced world, hormonal imbalances have become a prevalent concern, affecting not only women in various stages of their reproductive lives but also men. While medical interventions are available, exploring natural methods to boost progesterone levels can offer a gentler and often more sustainable approach.
In this article, we'll delve into the world of nutrition and discover a range of foods that can play a pivotal role in supporting healthy progesterone levels, naturally.
From seeds and nuts to fruits and leafy greens, our dietary choices can significantly impact our hormone production and balance. By understanding the relationship between certain nutrients and progesterone production, we can empower ourselves to make informed decisions about the foods we consume.
So, whether you're seeking to alleviate PMS symptoms, support fertility, ensure a healthy pregnancy, ease menopausal symptoms, or simply promote overall hormonal balance, join me on this journey to uncover the wholesome, delicious, and nutrition-dense foods that can enhance progesterone levels in your body.
But first, let's delve into a brief overview of what progesterone is, why it's so important, and how a holistic approach to nutrition can make a tangible difference in your hormonal health.
​
This article is intended for informational purposes only. It is not a substitute for medical advice or diagnoses. Always consult with a medical professional or dietician before making significant changes to your diet and health regimen.
What is Progesterone?
​In the intricate web of hormones that govern the delicate balance within the human body, progesterone stands as a crucial player, especially for women's health. This sex hormone, produced primarily in the ovaries, plays a pivotal role in regulating various aspects of the menstrual cycle, fertility, and even early pregnancy.
Low progesterone levels can lead to a host of issues, highlighting the significance of maintaining its balance. The pituitary gland, nestled within the brain, orchestrates the production of progesterone by triggering the release of luteinizing hormone (LH) during the luteal phase of the menstrual cycle. This phase is characterized by the transformation of the ovarian follicle into the corpus luteum, a temporary endocrine structure responsible for progesterone secretion.
The second half of your menstrual cycle, known as the luteal phase, is when progesterone takes the spotlight. During this time, the body prepares itself for the possibility of nurturing a fertilized egg and supporting early pregnancy. Progesterone helps thicken the uterine lining, making it an ideal environment for a fertilized egg to implant and grow. If conception doesn't occur, progesterone levels drop, triggering the shedding of the uterine lining—what we commonly know as menstruation.
The role of progesterone goes beyond the confines of the menstrual cycle. It supports a healthy pregnancy by preventing contractions in the uterine muscles, ensuring the smooth development of the fetus. In the context of the female body, maintaining a normal level of progesterone is vital for overall well-being.
Maintaining a healthy weight is closely linked to progesterone levels. Excess body fat can lead to higher estrogen levels, which in turn can disrupt the hormonal balance and impact progesterone production leading to estrogen dominance. Striking a balance through a holistic approach, including proper nutrition and regular exercise, can contribute to stable hormone levels.
In essence, progesterone serves as a bridge between different phases of a woman's reproductive journey. From regulating the menstrual cycle to aiding in early pregnancy and beyond, this hormone plays an important role in the intricate dance of the female reproductive system. In the next sections, we will explore the symptoms of low progesterone and how certain foods and lifestyle changes can naturally support and boost progesterone levels, fostering a healthier hormone balance.
Symptoms of Low Progesterone
​Irregular Periods: One of the earliest indicators of a hormonal imbalance, irregular menstrual cycles can signal low progesterone levels. Your cycles might become unpredictable, with varying lengths and flow.
Weight Gain: Hormone imbalance, including low progesterone, can contribute to weight gain, particularly around the abdominal area. Elevated estrogen levels in relation to progesterone can disrupt metabolism and fat storage.
Mood Swings: Progesterone plays a crucial role in stabilizing mood. Low levels can lead to irritability, anxiety, and even depression due to its interaction with neurotransmitters like GABA, which promotes relaxation.
Breast Tenderness: As progesterone wanes, the relative dominance of estrogen can cause breast tenderness and swelling, adding to the discomfort associated with hormonal fluctuations.
Hot Flashes: Hormone imbalance, including low progesterone, can trigger hot flashes, often associated with menopause. These sudden waves of heat might cause sweating and discomfort.
Low Libido: Progesterone contributes to a healthy libido by supporting the balance of other hormones. Its deficiency can lead to a decrease in sexual desire.
Bone Loss: While estrogen is often associated with bone health, progesterone also plays a role by supporting the formation of new bone tissue. Low levels can contribute to bone loss over time.
Blood Sugar Fluctuations: Progesterone affects insulin sensitivity, and its decline can lead to imbalances in blood sugar levels. This can impact energy levels and overall well-being.
Blood Vessel Instability: Progesterone helps maintain the integrity of blood vessels. Its deficiency might contribute to increased fragility and a higher risk of bruising.
Risk of Miscarriage: Progesterone is vital for maintaining a healthy pregnancy by supporting the uterine lining and preventing contractions. Low levels of progesterone can increase the risk of miscarriage during early pregnancy.
Chronic Stress: The adrenal glands also produce progesterone, especially during times of chronic stress. High cortisol levels (produced in response to stress) can divert resources away from progesterone production, leading to hormonal imbalances.
Digestive Issues: Hormone imbalances, including low progesterone, can affect digestion. Symptoms like bloating, constipation, and indigestion might be linked to progesterone levels.
Insomnia: Progesterone has a calming effect on the nervous system and promotes sleep. Low levels can lead to difficulty falling asleep or staying asleep.
Headaches and Migraines: Hormone fluctuations, including low progesterone, can trigger headaches and migraines in susceptible individuals.
Anxiety: Progesterone's interaction with GABA receptors in the brain helps reduce anxiety. Low levels of progesterone might contribute to increased feelings of nervousness and anxiety.
Memory and Concentration Issues: Some individuals with low progesterone levels report difficulties with memory and concentration. This could be due to progesterone's role in neurotransmitter regulation.
Hair Loss: Hormonal imbalances, including low progesterone, can contribute to hair thinning and loss, particularly during times of stress.
Skin Issues: Progesterone helps balance the effects of estrogen on the skin. Low levels might lead to acne, dryness, or other skin issues.
PMS Intensity: Low progesterone can exacerbate premenstrual syndrome (PMS) symptoms, including mood swings, bloating, and irritability.
Temperature Regulation: Some individuals with low progesterone levels might struggle to regulate their body temperature, leading to sensitivity to cold or heat.
Joint Pain: Progesterone has anti-inflammatory effects and can contribute to joint health. Low levels might be linked to increased joint pain or discomfort.
Being aware of these symptoms and their potential connection to low progesterone levels is the first step toward achieving hormonal balance. In the next section, we will explore how incorporating specific foods into your diet can naturally boost progesterone production and help alleviate these symptoms, promoting overall well-being.
​
Causes of Low Progesterone
The delicate dance of hormonal balance can sometimes be disrupted, leading to low progesterone levels. Several factors can contribute to this imbalance, affecting women at different stages of life. Here are some key causes to be aware of:
Stress and Cortisol: Chronic stress triggers the production of cortisol, a stress hormone. When the body prioritizes cortisol production, it can divert resources away from progesterone synthesis, leading to low levels.
Polycystic Ovary Syndrome (PCOS): PCOS is a common condition characterized by hormonal imbalances, including elevated androgen levels. This can affect regular ovulation and consequently, progesterone production.
Excessive Exercise: Intense physical activity without proper recovery can elevate cortisol levels, impacting hormone balance and potentially leading to low progesterone.
Thyroid Imbalance: Thyroid hormones and sex hormones are closely connected. An underactive thyroid (hypothyroidism) can affect progesterone levels, causing imbalances.
Estrogen Dominance: An imbalance between estrogen and progesterone, where estrogen levels are relatively higher, can lead to low progesterone levels. This can occur due to factors like environmental estrogen exposure and excessive body fat.
Early Menopause: Premature ovarian insufficiency or early menopause can result in decreased progesterone production, affecting overall hormonal equilibrium.
Luteal Phase Defect: An inadequate luteal phase, the period between ovulation and menstruation, can lead to insufficient progesterone levels, impacting menstrual regularity and fertility.
Unhealthy Lifestyle: Poor dietary choices, lack of exercise, inadequate sleep, and high-stress levels can collectively disrupt hormonal balance, leading to low progesterone.
Certain Medications: Some medications, such as certain antipsychotics and corticosteroids, can interfere with hormone production and affect progesterone levels.
Birth Control Pills: While they can be prescribed to regulate hormones, birth control pills can suppress natural hormone production, including progesterone, leading to low levels once the pills are stopped.
Perimenopause and Menopause: As women approach menopause, progesterone production naturally decreases, often leading to low levels and associated symptoms.
Adrenal Fatigue: Overworked adrenal glands due to chronic stress can compromise hormone production, including progesterone.
Understanding these potential causes of low progesterone can empower you to make informed decisions about your health. If you suspect low progesterone levels are contributing to your symptoms or health concerns, consulting a healthcare professional or a holistic nutrition specialist can provide valuable insights and guidance. Remember that addressing the root causes of low progesterone through lifestyle changes, stress management, and appropriate interventions can contribute to overall hormonal balance and well-being.
What Foods Help Increase Progesterone?
​
When it comes to naturally boosting progesterone levels, the power of nutrition shines through. Incorporating specific foods into your diet can provide the body with essential nutrients that aid in progesterone production, hormone balance, and overall well-being. Let's explore these dietary choices that can play a role in promoting healthy progesterone levels:
Healthy Fats: Including healthy fats such as avocados, nuts, seeds, and olive oil can provide the building blocks needed for hormone production. Almonds are specifically an excellent source of magnesium and vitamin E which is needed to balance and produce hormones.
Sunflower Seeds: Rich in vitamin E, sunflower seeds are excellent for promoting hormonal balance and supporting progesterone production.
Dark Chocolate: Enjoying moderate amounts of dark chocolate can provide magnesium and healthy fats that contribute to hormone regulation.
Omega-3 Fatty Acids: Foods like salmon, mackerel, and flaxseeds provide omega-3 fatty acids, which support hormone production and overall health.
Pumpkin Seeds: High in zinc and essential fatty acids, pumpkin seeds can help maintain proper hormone levels.
Whole Grains: Opt for whole grains like quinoa, brown rice, and organic ancient grains to provide the body with B vitamins, which are crucial for hormone balance.
Lean Meat: Lean meats like turkey and chicken are good sources of vitamin B6, an essential nutrient for hormone synthesis.
Cruciferous Vegetables: Broccoli, cauliflower, Okra, and Brussels sprouts contain indole-3-carbinol, which supports estrogen metabolism and indirectly aids progesterone balance.
Black Beans: These legumes are a rich source of magnesium, which plays a role in hormonal health and stress reduction.
Chaste Tree Berry (Vitex): Herbal supplements like chaste tree berry have been traditionally used to support healthy hormonal balance and increase progesterone levels.
Coconut Oil: Incorporating coconut oil in cooking can support hormone production and help regulate stress levels.
Seed Cycling: Seed cycling involves consuming specific seeds like flaxseeds and pumpkin seeds during different phases of your menstrual cycle to support hormonal balance.
Wild Yams: These yams contain a compound called diosgenin, which can be converted into a progesterone-like substance in the body.
Herbal Teas: Herbal teas like red raspberry leaf and nettle can provide essential nutrients that support overall reproductive health.
Fatty Fish: Fatty fish like sardines and herring are rich in omega-3 fatty acids and vitamin D, which contribute to hormonal balance.
Eggs: Eggs provide essential amino acids and healthy fats, supporting hormone production and overall health.
Leafy Greens: Spinach, kale, and Swiss chard offer many nutrients like magnesium, vitamin C, and folate, which aid hormone synthesis.
Herbal Supplements: Aside from chaste tree berry, natural progesterone supplements like evening primrose oil and maca root are believed to support hormonal balance.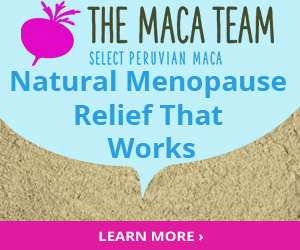 While these foods can contribute to a healthier hormonal balance, a comprehensive approach that includes a well-rounded, nutrient-rich diet without processed foods, regular exercise, stress management, and a healthy lifestyle overall is key to achieving the best results.
It's always a good idea to consult with a healthcare professional or a holistic nutrition specialist before making significant dietary changes or incorporating supplements. With the right approach, you can naturally support and enhance progesterone levels, promoting overall hormonal equilibrium and well-being.
​
Other Ways to Improve Progesterone Balance
While dietary choices and specific strategies have been discussed, there are additional avenues to explore for enhancing hormonal equilibrium. Here are several other approaches to consider:
Manage Stress: Chronic stress can disrupt hormone production, including progesterone. Incorporate stress-reduction techniques such as meditation, yoga, deep breathing, and regular exercise to help maintain healthy hormone levels.
Maintain a Healthy Weight: Achieving and sustaining a healthy weight is crucial for hormonal balance. Excess body fat can lead to increased estrogen levels, which can negatively impact progesterone balance.
Prioritize Sleep: Aim for quality sleep by establishing a regular sleep schedule and creating a calming bedtime routine. Adequate sleep supports overall hormone production and regulation.
Limit Exposure to Toxins: Reduce your exposure to environmental toxins and endocrine-disrupting chemicals found in household products, plastics, and pesticides. These substances can interfere with hormonal balance. Try Wellnesse for natural products without the hormone-disrupting ingredients in traditional personal care products!
Stay Active: Engaging in regular physical activity can support hormone production and balance. Incorporate a mix of cardiovascular exercise, strength training, and flexibility exercises into your routine.
Minimize Caffeine and Alcohol: Excessive caffeine and alcohol consumption can disrupt hormone balance. Opt for moderation or consider reducing your intake.
Stay Hydrated: Proper hydration supports overall bodily functions, including hormone regulation. Aim for adequate water intake throughout the day.
Maintain a Healthy Liver: Consider supplements like milk thistle or dandelion root to support a healthy liver. Hormones are processed in the liver, so a functioning liver is crucial to a healthy hormonal balance. Try our easy Liver Cleanse Drink with Turmeric and Lemon.
Herbal Support: Besides dietary changes, certain herbs and herbal supplements, like evening primrose oil and ashwagandha, are believed to promote hormonal balance. Consult a healthcare professional before adding new supplements to your regimen.
Quit Smoking: Smoking negatively affects overall health and wellness. Quitting now will greatly impact your body's ability to handle stress and maintain a healthy hormonal balance. Check out this article on how to flush nicotine from your system.
Address Underlying Health Conditions: Conditions such as polycystic ovary syndrome (PCOS), cancer, and thyroid disorders can impact hormone balance. If you suspect an underlying health issue, seek medical attention for proper diagnosis and management. In the meantime, check out our anti-cancer diet and meal plan article!
Eat Anti-Inflammatory Foods: Avoiding highly processed foods and incorporating more anti-inflammatory foods in your diet is essential to overall health and wellness. This helps the body to regulate itself and heal more efficiently.
Mindful Eating: Being mindful of your eating patterns and choices can help regulate blood sugar levels and support hormonal balance. Maintain a healthy diet that focuses on whole, nutrient-dense foods.
Avoid Overtraining: Excessive exercise without proper recovery can elevate cortisol levels, potentially affecting hormonal balance. Prioritize rest and recovery days.
Sunlight Exposure: Spending time outdoors and getting adequate sunlight can help regulate circadian rhythms and support hormone production.
Consult a Professional: If you suspect a hormonal imbalance or are experiencing persistent symptoms, consult with a healthcare provider. They can provide personalized guidance and recommend appropriate interventions, including a natural progesterone cream if needed.
Birth Control Pills and Hormonal Balance: Monitoring the use of birth control pills is essential. Consulting with a naturopathic or functional medical doctor about more natural ways to prevent pregnancy can be beneficial. Birth control pills can have side effects and potentially disrupt hormonal balance, despite being commonly prescribed to help it by allopathic doctors.
Remember that achieving hormonal balance is a holistic journey that involves multiple aspects of your lifestyle. By combining these strategies, you can enhance progesterone balance and overall well-being. Always consult with a healthcare professional before making significant lifestyle changes, especially if you have underlying health conditions or are considering herbal supplements.
FAQ
What causes progesterone levels not to rise?
There are many potential factors that can cause progesterone levels not to rise. Stress, obesity, thyroid disorders, PCOS, poor diet and lifestyle, hormone-disrupting foods and household product exposure, and estrogen dominance can all be potentially contributing to low progesterone levels.
Do bananas increase progesterone?
Actually, yes that can contribute to progesterone production. The magnesium content helps regulate the pituitary gland which is responsible for regulating the production of hormones, especially progesterone. It is important to keep your magnesium levels up through nutrient-rich foods for proper hormone synthesis.
What nuts increase progesterone?
Walnuts have a specific compound that stimulates the production of progesterone. It also contains vitamin B6 and healthy fats that support healthy progesterone production. Almonds are also a good source of magnesium and B6 which are essential to hormone balance and production.
What vitamin deficiency causes low progesterone?
Magnesium, zinc, Vitamins A, C, E, and B6 are all important nutrients in the progesterone production process. Excess sugar intake, stress, and birth control usage also contribute to a lowered ability to produce progesterone.
What happens if progesterone is low in a woman?
Irregular periods, dry skin, infertility, anxiety, and depression are all potential symptoms of low progesterone. Returning to normal levels of progesterone often resolves many of the symptoms of low progesterone in women.
Can low progesterone cause hair thinning?
During menopause, many women have the symptom of thinning hair due to lowered sex hormones estrogen and progesterone. These hormonal deficiencies and their side effects can be benefitted by adding healthy foods and supplements to restore hormonal balance. Be sure to discuss any changes with your doctor.
What herb is high in progesterone?
Vitex or Chaste tree berry is an herbal supplement that helps to boost progesterone after certain stages in a woman's hormonal and life cycle. This herb mitigates the effects of estrogen dominance and helps to restore natural balance for those suffering from low progesterone or excess estrogen. Discuss any changes with a naturopathic or functional medical doctor.
Check out our web story here!
​Conclusion
As we close this exploration into boosting progesterone levels naturally, remember that our bodies are intricate systems, influenced by a myriad of factors. By embracing a holistic approach to nutrition and well-being, you have the power to support and enhance your hormonal equilibrium.
Whether you're seeking to alleviate discomfort, enhance fertility, or promote a more balanced hormonal landscape, the foods you choose, along with various lifestyle adjustments, can make a meaningful difference. Listening to your body, prioritizing self-care, and seeking guidance from healthcare professionals when needed can pave the way for improved hormonal health and overall vitality.
We invite you to share your experiences with us – the challenges, victories, and insights you've gained on your journey toward hormonal balance. Connect with us through our newsletter and social media platforms, where you'll find more holistic nutrition information, nourishing recipes, and a community that shares your pursuit of well-being.
Remember, your journey to better health is a unique path and every step counts. Don't hesitate to share this article with others who might benefit from its insights – your support might just be the catalyst for someone else's wellness journey.
Be well,
Natalie