Are you interested in the world of natural health products? If so, then you've probably heard about the myriad of uses for coconut oil and cocoa butter.
Seen as a health and beauty miracle, coconut oil and cocoa butter have been used for thousands of years for their many health and beauty benefits.
In this article, you'll learn about their benefits, uses, and differences. On top of that, you'll also find out where to find the best quality products wherever you are.
So, if you're ready to embark on a journey to discover the amazing benefits of these miracle ingredients, let's get started!
Jump to:
What is Coconut Oil?
Coconut oil is an edible oil that traditionally comes from pressing fresh or dried coconut meat (coconut kernels) to produce oil.
It can also be made from coconut milk using enzymes in a specific extraction process. Exporters either produce the oils themselves, but have found that selling just the meat or the whole coconut has yielded them higher profits.
Over 70% of the world's coconut oil is produced in Indonesia and The Philippines.
Coconut oil has been used for centuries as a stable cooking oil with a very high smoke point, a common ingredient in recipes, a superfood supplement, an ingredient in beauty products, and a health care staple.
When choosing the highest quality product, coconut oil is one of the healthiest oils available on the market.
Extra virgin coconut oil has a long shelf life at room temperature due to its natural self-protective antimicrobial properties. Simply keep your coconut oil sealed in a glass jar in a cool, dry, and dark place. Under these conditions, your oil should last indefinitely!
Refined vs Unrefined
Conventional methods of coconut oil extraction and production involve very toxic chemical solvents. These solvents are used in tandem with the expeller machines because it helps manufacturing companies produce up to 30% more oil.
The oil is then "refined" which also uses harsh chemical solvents. These processes strip the coconut oil of its very beneficial properties that may have inspired you to use it in the first place!
A better option is to choose organic coconut oil, and more specifically extra virgin and unrefined coconut oil.
These specifics on the label will help you to know you are getting a better product. If you would like to take it a step further, research the company that makes the coconut oil you are considering to find out their exact extraction method.
This will ensure you know exactly where the products are from and how they are manufactured. Good manufacturing practices are key to receiving the most benefits from your coconut oil.
Uses and Benefits of Coconut Oil
Coconut oil has a multitude of benefits for your body when used internally and externally.
There have been numerous studies proving the vast array of health benefits and uses for this superfood.
It is one of the best natural moisturizers as it easily absorbs into the skin. It also creates a protective layer for hair or skin barrier against the sun and other possible irritants.
Anti-Inflammatory
Coconut oil also has incredible anti-inflammatory properties due to its high antioxidant activity. These antioxidants help to neutralize free radicals which alter the cells and trigger inflammation. Regular use and consumption may help to soothe inflammation and even contribute to reversing the signs of aging.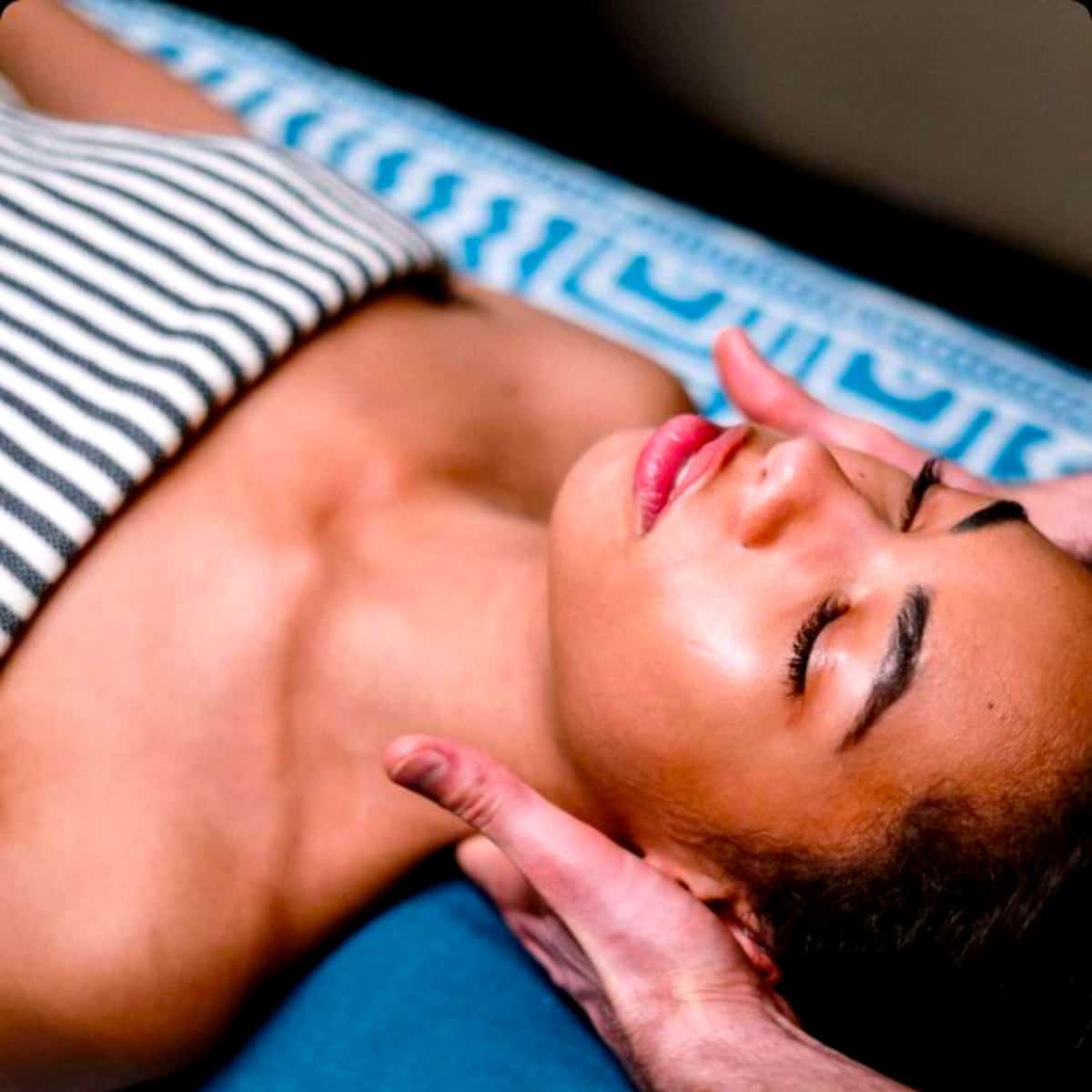 This healthy fat contains medium-chain triglycerides (MCTs) like lauric acid. These powerful ingredients provide quick energy and are known to help burn fat and turn it into fuel. This is often used in Bulletproof Coffee in the morning for sustained all-day energy.
Studies have also shown that the lauric acid content in coconut oil gives it antimicrobial power that fights against bacteria, fungi, and even viruses. The lauric acid content (monolaurin) boosts the immune system with tools to help fight off disease, strengthen the heart and brain, and so much more. What a powerhouse!
Immune Protective
Coconut oil also improves the absorption of many vitamins, minerals, and nutrients that are fat-soluble. This includes turmeric, omega-3 essential fatty acids, vitamin K, vitamin A, vitamin E, and vitamin D.
Taking a spoonful of coconut oil at the same time as your favorite fat-soluble supplements makes them twice as effective!
Oil Pulling
Due to its high antimicrobial content, coconut oil has been used for dental health with a process called oil pulling. swishing with unrefined oil for 15 minutes per day helps to balance the microbiome of the mouth, reduce bacteria, and improve the overall health of your teeth! Learn more about natural dental care tips in this article.
Skincare Routine
This healthy oil is also used as a part of a skincare routine as its natural ingredients soothe skin irritation and act as a good moisturizer to relieve cracked and dry skin.
Many use it as a makeup remover, face wash, sunscreen, lip balm, and burn reliever as well.
What is Cocoa Butter?
Cocoa butter (aka cacao butter or theobroma oil) is derived from cocoa beans.
It is a light yellow edible vegetable fat that is used in many products ranging from skin care products to white chocolate.
Cacao beans are roasted, shelled, and crushed into tiny pieces called cocoa nibs. The nibs are then pressed into a liquid called cocoa liquor. The fat solids are then separated from the liquor and this becomes the cocoa butter.
Similar to other cacao and cocoa products like cocoa powder, the difference between cocoa and cacao is the heat processing of the beans.
Cacao is the raw form of beans and cocoa is the form that is processed with high heat.
Cacao has incredible health benefits when processed delicately and without heat or chemicals.
As with most foods and nutrients, heat degrades the cacao and its many nutrients and health benefits diminish significantly.
Buying the Best Quality Product
It is important to know that when shopping for cacao and cacao butter, the food industry does not regulate to use of the words cacao and cocoa or even "raw".
Because of this, any company can claim the product is raw, when it is not. Raw means it has not been heated above 114 degrees Fahrenheit.
In order to ensure proper care has been taken to preserve the integrity of the product, it is important to do a little research into the company before you buy.
Most reputable manufacturers will be transparent in their processes and go above and beyond to share that information with the public.
Uses and Benefits of Cocoa Butter
Cocoa butter is rich in vitamin E which is amazing for skin, vision, brain, and heart health. It is rich in essential fatty acids and antioxidants that fight free radicals and reduce the signs of aging. The phytochemicals it contains improve blood flow and protect against sun damage.
Similar to coconut oil, cocoa butter is deeply hydrating for skin, hair, and nails. It smooths and moisturizes dry patches in the skin while providing key nutrients to help the skin heal.
Many consumers use cocoa butter as a hand and foot mask, lip balm, hair smoother, and cuticle softener.
Skincare Benefits
One of its most famous uses is fading and reducing the appearance of stretch marks and dark spots.
As mentioned before, cocoa butter is rich in antioxidants as well as vitamins a, e, and k. When used topically, the butter absorbs deeply into multiple layers of skin and nourishes the skin with these nutrients.
The oleic acid present in cocoa butter gives skin a healthy glow.
This also provides the skin with the extra ability to regenerate elasticity by producing collagen and elastin faster than it would have naturally.
When the skin is provided with this regularly and preemptively, it may prevent the formation of stretch marks before they arrive.
This is why many body butter products including cocoa butter are marketed to the pregnant community. Be careful of such products and their ingredients. It is always best to search for high-quality pure cocoa butter.
To use, simply rub cacao butter over your skin until it melts then massage the oil over your skin to reap all of its luxurious benefits.
Nutritional Benefits
Cocoa butter is also used often in recipes for baking sweet or creamy recipes. You can also add raw cacao butter to your bulletproof coffee to help in quick and sustained energy due to its high-fat content.
These healthy fats help to produce ketones which train your body to burn fat for fuel.
Like coconut oil, true cacao butter can last indefinitely due to its antimicrobial properties.
It contains caprylic acid which helps to fight candida, a fungus that can cause health problems if out of balance, internally and externally.
Cacao butter helps to neutralize candida and prevent yeast infections and diaper rash. Some people even claim it helps to relieve mouth ulcers. Truly amazing stuff!
Product Recommendations
Here are a few Raw Organic Cacao Butters and Organic Unrefined Extra Virgin Coconut Oils!
Coconut Oil vs Cocoa Butter
Both Coconut oil and cocoa butter are good choices to add to your skincare routine. They also are both considered healthy fats loaded with nutrients and antioxidants that provide a benefit to many health and skin conditions.
They are both vegan and gluten-free products when purchased in their natural form.
Coconut oil is a liquid at warmer temperatures but becomes a solid when cold.
Cocoa butter maintains its solid form.
Coconut oil has a more oily texture, while cocoa butter is a creamier and thicker consistency. Whatever you choose for your health and skin care needs, you are sure to win with the highest quality products.
Interested in healing your skin from the inside out? Check out this helpful article on the Common Myths About How Diet Affects Skincare.
Be sure to check out our section on recommendations for coconut oil and cocoa butter!
Have you added coconut oil or cacao butter to your daily health regimen? How does it work for you? Let us know in the comments!