It is no secret that smoking and chewing tobacco products have become a serious public health crisis. At one point in history, smoking was actually considered healthy! Even backed by medical professionals. Since then, we have discovered that tobacco and nicotine products contain harmful chemicals and contribute to significant health problems. Nicotine use also leads to physical dependence and smoking cessation can cause uncomfortable withdrawal symptoms. Because of this, many people are searching for ways to quit smoking and cleanse nicotine from the body and lungs. There are many different treatment methods to quit smoking and cleanse nicotine from the body.
Jump to:
Some of the prescription drugs or over-the-counter medications have adverse side effects. There are other natural ways to support the body during detoxification and withdrawal that are worth considering!
Whether your goal is to become healthier, heal from an illness, recover from nicotine addiction, or pass a nicotine test, you have come to the right place! There are many natural ways to recover from nicotine dependence and restore health to your body and mind.
As a Holistic Nutrition Specialist, Certified Hypnotherapist, and ex-smoker myself, I have the ability to share information and experience with multiple nicotine cessation techniques, herbs, and foods available that support the body's natural ability to heal itself. Before making any changes to your health regimen, especially if you have medical conditions or take prescription medications, be sure to consult with a qualified physician.
What is Nicotine Dependence?
​Nicotine dependence, also called tobacco addiction, refers to a condition where a person becomes strongly reliant on nicotine, an addictive substance present in tobacco products. This dependence arises from repeated exposure to nicotine, typically through smoking cigarettes, using smokeless tobacco, or vaping. It is considered one of the most common addiction problems today.
Nicotine is a stimulant that affects the central nervous system, producing pleasurable sensations, boosting mood, and enhancing concentration temporarily. However, it creates powerful nicotine cravings, leading individuals to establish a habitual pattern of using tobacco products.
Signs of dependence from nicotine abuse encompass the following:
Cravings: Intense desires or urges to consume tobacco products, often triggered by specific situations or emotions.
Withdrawal symptoms: Physical and psychological manifestations that arise when nicotine levels decrease, such as irritability, restlessness, anxiety, difficulty focusing, increased appetite, and intense cravings.
Tolerance: The need to consume larger amounts of nicotine over time to achieve the same effects.
Loss of control: Difficulty managing or stopping tobacco use, even with a genuine desire to quit.
Continued use despite negative consequences: Persisting in tobacco use despite awareness of associated health risks and experiencing detrimental effects on personal relationships, work, or other aspects of life.
Nicotine dependence is recognized as a chronic and recurring condition. Quitting tobacco use can be challenging due to nicotine's addictive nature and the discomfort of withdrawal symptoms during cessation attempts.
Nevertheless, various evidence-based treatments and support systems are available to help individuals overcome nicotine dependence and achieve long-term tobacco cessation.
The professional help available includes behavioral therapies, hypnotherapy, herbs and supplements, medications, and support groups, all contributing to successful efforts in breaking free from nicotine addiction. You can do your own research, and/or consult with your health care provider to see which healing avenue will be right for you.
Dangers of Nicotine Use
​
Nicotine use poses several dangers to both physical and mental health. Here are some of the risks and dangers associated with nicotine use: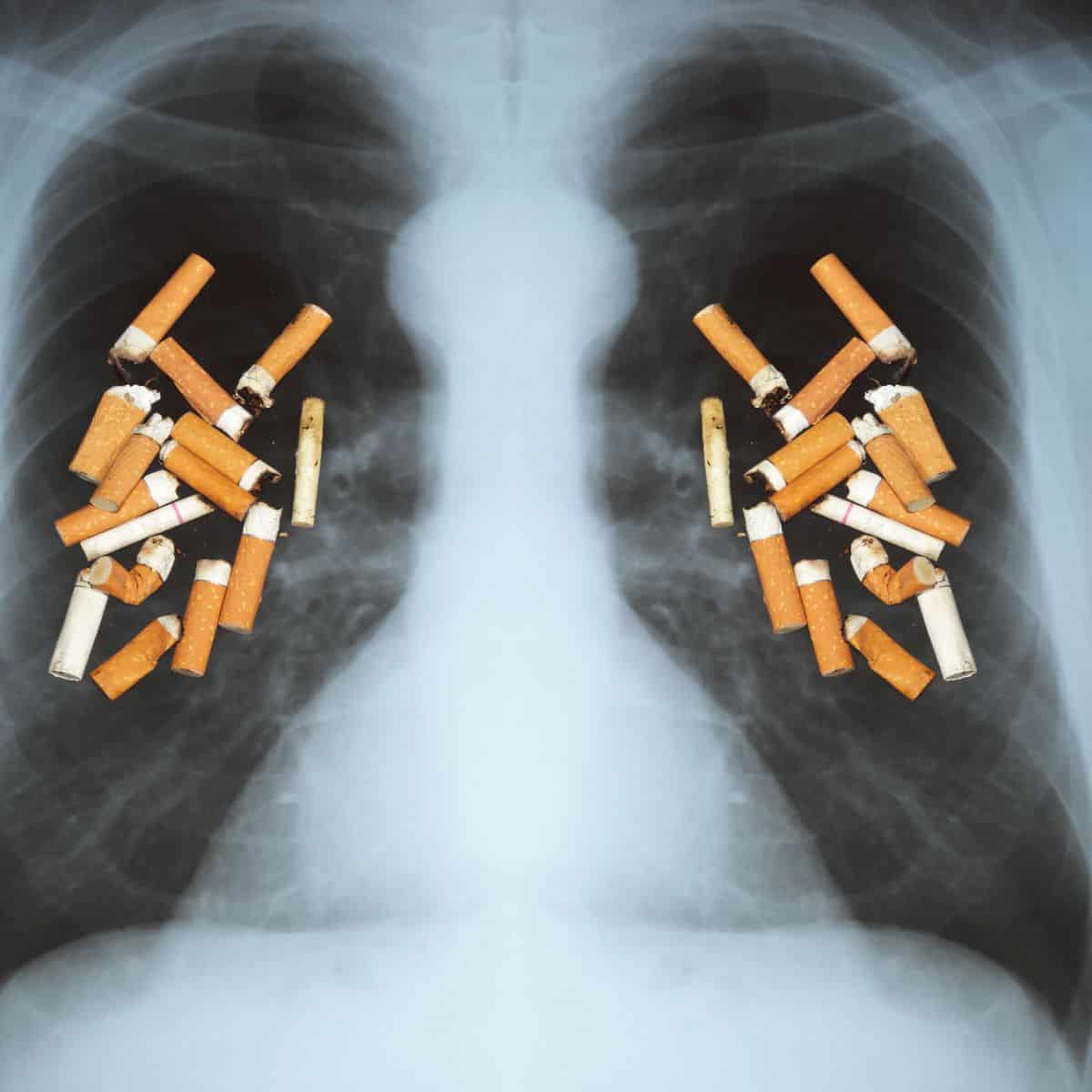 Addiction: Nicotine is highly addictive, and regular use can lead to dependence. This addiction can be difficult to overcome, and quitting nicotine can result in withdrawal symptoms, including irritability, anxiety, cravings, and difficulty concentrating.
Increased risk of diseases: Nicotine use, especially through smoking, is a leading cause of preventable diseases. It significantly increases the risk of various health conditions, including lung cancer, oral cancer, other types of cancer, heart disease, stroke, chronic obstructive pulmonary disease (COPD), and other respiratory disorders. Check out this article for an anti-cancer diet and meal plan.
Respiratory issues: Smoking or vaping nicotine can lead to respiratory problems such as coughing, wheezing, shortness of breath, and reduced lung function. It can exacerbate conditions like asthma and increase the likelihood of developing respiratory infections.
Cardiovascular risks: Nicotine use contributes to cardiovascular diseases. It can contribute to high blood pressure, increase heart rate, constrict blood vessels, reduce blood circulation, and damage the lining of arteries, increasing the risk of heart attacks, strokes, and other cardiovascular problems.
Harm to developing brains: Adolescents and young adults are particularly vulnerable to the effects of nicotine as their brains are still developing. Nicotine use during this critical period can impair brain development, affecting cognition, memory, attention, and mood regulation.
Pregnancy complications: Nicotine use during pregnancy poses significant risks to both the mother and the developing fetus. It increases the likelihood of premature birth, low birth weight, stillbirth, sudden infant death syndrome (SIDS), and developmental issues in the child.
Oral health problems: Smoking or using smokeless tobacco products can harm oral health, leading to gum disease, tooth decay, tooth loss, oral cancer, and other oral conditions. (Check out this article on how to remineralize your teeth and restore your oral microbiome!)
Secondhand smoke: Nicotine use not only affects the user but also exposes others to harmful secondhand smoke. Secondhand tobacco smoke contains numerous toxic chemicals and can increase the risk of respiratory infections, asthma attacks, cardiovascular diseases, and certain cancers in nonsmokers. Studies have shown that even thirdhand smoke (byproducts of cigarette smoking that is on your skin, clothing, and furniture) is dangerous.
It's important to note that nicotine itself is not the primary cause of many of these dangers. Instead, the delivery methods, such as smoking or vaping, introduce a range of harmful chemicals and toxins into the body along with nicotine, contributing to the associated risks. Quitting nicotine use is the best way to reduce these dangers and improve overall health.
Natural Support for Smoking Cessation
​
As a naturally minded practitioner, I recognize the value of holistic approaches in supporting nicotine cessation. There are many options to quit smoking and other nicotine use. Your doctor may recommend nicotine replacement therapy like nicotine patches or nicotine gum, prescription medications like Wellbutrin or Chantix, Cognitive Behavioral Therapy (CBT), or support groups.
In addition to these options, there are natural and holistic options that can integrate with your doctor's suggestions, or help alternatively. Some people choose to quit cold turkey and others prefer to taper to avoid severe symptoms of nicotine withdrawal.
Each situation is unique, so discuss your options with your doctor and/or Naturopathic Doctor. Here is an overview of these methods and their potential benefits:
Hypnotherapy: Hypnotherapy taps into the power of the subconscious mind to promote behavioral changes. By guiding individuals into a deeply relaxed state, it aims to reframe thoughts, beliefs, and associations related to smoking. Hypnotherapy may help address the psychological aspects of addiction and cravings, fostering a positive mindset and motivation for quitting.
Aromatherapy: Aromatherapy involves using essential oils derived from plants to promote relaxation, reduce stress, and manage cravings. Certain essential oils like lavender, peppermint, and citrus oils are believed to have mood-enhancing properties that can help individuals cope with nicotine withdrawal symptoms and reduce the urge to smoke. Inhalation or topical application of these oils during critical moments of cravings may provide a soothing and uplifting effect.
Herbs and supplements: Some herbs and supplements are thought to offer support during nicotine cessation. While their effectiveness varies and more research is needed, they can be explored under appropriate guidance. For example:
While these approaches hold promise, it is essential to work with a qualified practitioner who specializes in these modalities. They can tailor the treatment plan based on individual needs, provide appropriate dosage guidance, and ensure any potential interactions with medications are taken into consideration.
It is important to remember that these natural methods should be integrated into a comprehensive approach to nicotine cessation. Combining them with behavioral therapies, counseling, and other evidence-based methods can optimize the chances of successfully quitting nicotine and improving overall well-being.
How Long Nicotine Stays in the Body
The duration of nicotine's presence in the body varies depending on factors such as frequency and method of use, individual metabolism, amount of nicotine used, and other variables. Here's a general overview of how long nicotine can be detected in different bodily fluids:
Blood: Nicotine enters the bloodstream rapidly after tobacco or nicotine product use. After smoking a cigarette, nicotine levels peak within 10 minutes and gradually decline. Typically, nicotine can be detected in the blood tests for 1 to 3 days after the last use.
Urine: Nicotine and its metabolites can be identified in the urine for a relatively long period. Generally, nicotine can be detected through cotinine urine tests for about 3 to 4 days after the last cigarette or last exposure. However, in heavy or chronic users, it may be detectable for up to a week or more.
Saliva: Nicotine can be detected in saliva for a shorter duration compared to urine. Typically, it remains detectable for 1 to 4 days after the last use.
Hair: Nicotine and its metabolites can be incorporated into hair follicles. As hair grows, it provides a historical record of nicotine exposure. Nicotine can be detected in a hair test for several months to years, depending on the length of the hair sample tested.
What Happens After Quitting
It's important to remember that these timeframes are approximate and can vary from person to person. Additionally, the detection of nicotine's metabolites, such as cotinine, is often used for more accurate testing as they have longer half-lives compared to nicotine itself.
When an individual quits nicotine use, the body gradually eliminates nicotine and its byproducts through metabolism and excretion. Over time, the presence of nicotine and its metabolites in the body diminishes.
However, it's crucial to note that the clearance of nicotine from the body does not necessarily correlate with the cessation of cravings or withdrawal symptoms. These symptoms can persist even after nicotine has been eliminated as the body adjusts to being nicotine-free.
If you have concerns about nicotine detection or are undergoing testing, it is advisable to consult with healthcare professionals or testing facilities. They can provide personalized information and guidance based on your specific circumstances.
Natural Ways to Clear Nicotine From Your System
When it comes to clearing nicotine from the system, there are several natural ways that may support the process. It's important to note that these methods may aid in flushing out nicotine, but they are not a substitute for quitting nicotine use altogether. Here are some natural approaches that can help: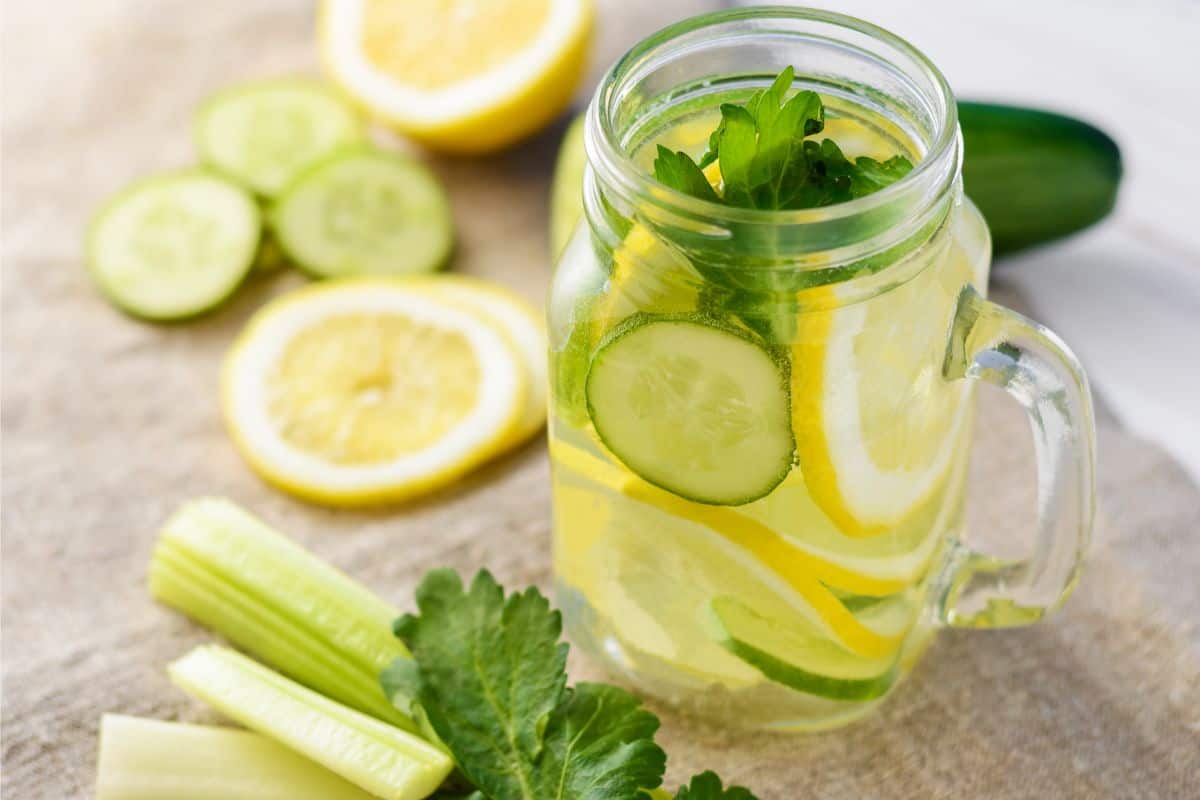 Staying hydrated: Drinking plenty of water helps flush toxins, including nicotine, out of the body. Aim to drink at least 8-10 glasses of water per day to promote hydration and support the natural detoxification process.
Engaging in physical activity: Regular exercise can stimulate circulation and boost metabolism, which may aid in the elimination of nicotine and its byproducts. Engaging in activities such as brisk walking, jogging, or cardio workouts can help the body detoxify more efficiently.
Eating a healthy diet: Consuming a balanced diet rich in fruits, vegetables, whole grains, and lean proteins can provide essential nutrients that support the body's detoxification processes. Include foods high in antioxidants, such as berries, leafy greens, and citrus fruits, as they may help neutralize harmful substances.
Increasing fiber intake: Fiber-rich foods, such as whole grains, legumes, fruits, and vegetables, can help promote bowel regularity and assist in the elimination of toxins, including nicotine, from the digestive system.
Supporting liver health: The liver plays a crucial role in metabolizing and eliminating toxins. Supporting liver health can aid in detoxification. Incorporating liver-supportive foods like artichokes, beets, dandelion greens, green tea, water with fresh lemon juice, and milk thistle into your diet helps to flush nicotine from your system.
Getting adequate rest: Sufficient sleep and rest are essential for overall well-being and optimal detoxification. During sleep, the body undergoes repair and regeneration processes, which can facilitate the elimination of toxins.
Managing stress: Stress can impede the body's natural detoxification mechanisms. Engaging in stress-reducing practices like meditation, deep breathing exercises, yoga, EFT, or engaging in hobbies can help lower stress levels and support detoxification.
Deep breathing techniques: Deep breathing can help activate the lungs to regenerate and floods the body with oxygen. The lungs are one of the body's detoxifying organs and breathing clean, pure oxygenated air can help support the detox process.
Holistic centers and treatments: Consider checking out a local oxygen bar or ozone therapy center for further support during the detoxification process. IV infusions with vitamins, hydration, and botanicals can also accelerate the healing and detoxification process with powerful antioxidant supplements administered via IV infusion.
It's important to remember that while these natural methods may assist in clearing nicotine from the body, the most effective way to eliminate nicotine is by quitting tobacco or nicotine product use altogether. If you're looking to quit, consider seeking support from healthcare professionals or joining smoking cessation programs for guidance and assistance throughout the quitting process.
Affirmations To Quit Smoking
Here are some powerful affirmations to support your journey to quit smoking:
I am a non-smoker, and I breathe in clean, fresh air.
My body is healing and rejuvenating as I release the grip of nicotine.
I am in control of my choices and committed to my health and well-being.
Every day, my desire to be smoke-free grows stronger.
I am free from the addiction of smoking, and I embrace a healthier lifestyle.
I am capable of overcoming any craving and replacing it with positive habits.
I honor and respect my body by saying no to smoking.
With each breath, I inhale life and vitality, leaving nicotine behind.
I am proud of myself for choosing a smoke-free future.
My lungs are clearing, and my body is becoming stronger and healthier.
Remember to personalize these affirmations and repeat them regularly, allowing their positive messages to sink deeply into your subconscious mind. Combine them with other strategies, such as support from loved ones, professional guidance, and a commitment to self-care, to increase your chances of successfully quitting smoking.
Conclusion
​
When it comes to quitting smoking and eliminating nicotine from the body, a natural approach can provide valuable support. While quitting smoking is the most crucial step, incorporating natural methods can aid in flushing nicotine from your system.
Staying hydrated, engaging in regular physical activity, maintaining a healthy diet, increasing fiber intake, supporting liver health, getting sufficient rest, and managing stress are all important aspects of this process.
However, it's essential to remember that these natural methods should be part of a comprehensive plan that includes quitting smoking altogether. Seeking guidance from healthcare professionals or smoking cessation programs can greatly enhance your chances of success. By combining natural approaches with a commitment to quit smoking, you can improve your overall well-being and embark on a journey towards a nicotine-free life.
Have you tried any of these methods to quit smoking or flush nicotine from your system? Let us know in the comments below!