Gut health refers to the balance of bacterial microbes in the gastrointestinal tract. Many refer to this bacterial flora as the microbiome. The healthy gut microbiome consists of good bacteria that fight pathogens and infectious bacteria.
Consequently, this "bad" bacteria has the potential to cause and aggravate a wide variety of health conditions including irritable bowel syndrome, inflammatory bowel disease, ulcerative colitis, and antibiotic-associated diarrhea to name a few.
Additionally, immune function, digestive health, vaginal health, mental health, weight loss, and more are directly affected by the balance of gut flora.
Digestive System
The digestive system begins in the mouth (digestive enzymes in saliva) and then travels to the gut where food is further broken down by stomach acid.
The gi tract is responsible for breaking down everything that we put into our body, distributing nutrients to wherever it is needed, and then eventually eliminating waste.
The gut communicates to all parts of the body including the brain, cardiovascular, immune, and nervous systems. Because of these connections, the gut becomes central to overall health. As a result, if the gut is imbalanced, everything is subject to distress and potential dis-ease.
Our mood, mental clarity, energy levels, detoxification, and immune system are all functions directly related to the condition of our gut health.
Heal your gut, heal your life!
What Causes Gut Problems?
Food choice has a significant impact on gut health and can trigger the beginning of multiple gastrointestinal problems.
In particular, gas, bloating, constipation, diarrhea, reflux, abdominal pain, and indigestion are all indicators of food-triggering gut imbalances.
Consider a clean-eating and nutrient-rich diet free from processed foods.
Stress has a major impact on gut health. Because the nervous system and microbiome are closely related, to take care of one, is to take care of both!
Antibiotics create an imbalance within the microbiome by clearing out both good and bad bacteria. For this reason, it is always a good idea to replenish your microbiome with probiotic-rich foods and/or daily probiotic supplements after a round of antibiotics.
Consequently, taking antibiotics frequently can negatively affect gut health. Ask your healthcare provider to consider natural antibiotic treatments.
It is always important to consult with a physician before making medical decisions.
Healing the Gut
If you have found that stress, diet, or medications have caused your gut health to become unbalanced, do not despair!
There are many foods, supplements, and healthy habits that can help to restore your microbiome to optimal conditions and relieve some of the distress you may be experiencing.
Eat More Fiber (pre-biotics)
Fiber has long been known to help improve digestive balance and clean out the digestive tract. Fiber is known as a prebiotic that helps to utilize, mobilize, and protect probiotic functions within the gut.
In addition, it plays an important role in increasing calcium and magnesium absorption, strengthening the gut wall, supporting elimination, controlling appetite, and more.
Psyllium husk is an excellent form of healthy fiber. It is one of the best prebiotic supplements and is most recommended by functional and naturopathic medical doctors.
Because of this, you can add it to smoothies, juice, oatmeal, or baked goods for a colon-cleansing benefit.
Increasing Probiotics
Probiotics are healthy bacteria that support the gut's optimal functionality. These "good" bacteria keep "bad" bacteria at bay and your microbiome in balance.
In particular, this balance prevents "bad" bacteria from creating harmful substances that affect the heart, kidneys, and immune health.
Undoubtedly, probiotics help to digest foods, ease and prevent allergy symptoms, regulate hormones that affect obesity outcomes, and protect signals that help your brain process sensory information.  (Source)
Gut Healing Foods
Increasing the consumption of foods naturally containing a broad spectrum of different probiotic strains will help to improve your gut health.
Particularly, fermented foods contain incredibly beneficial, naturally occurring probiotic strains that transfer into the gut for optimal benefit and balance.
Popular Probiotic-Rich Foods:
Yogurt

Tempeh

Kimchi

Sauerkraut
Sourdough

Pickles

Beet Kvass
Probiotic supplements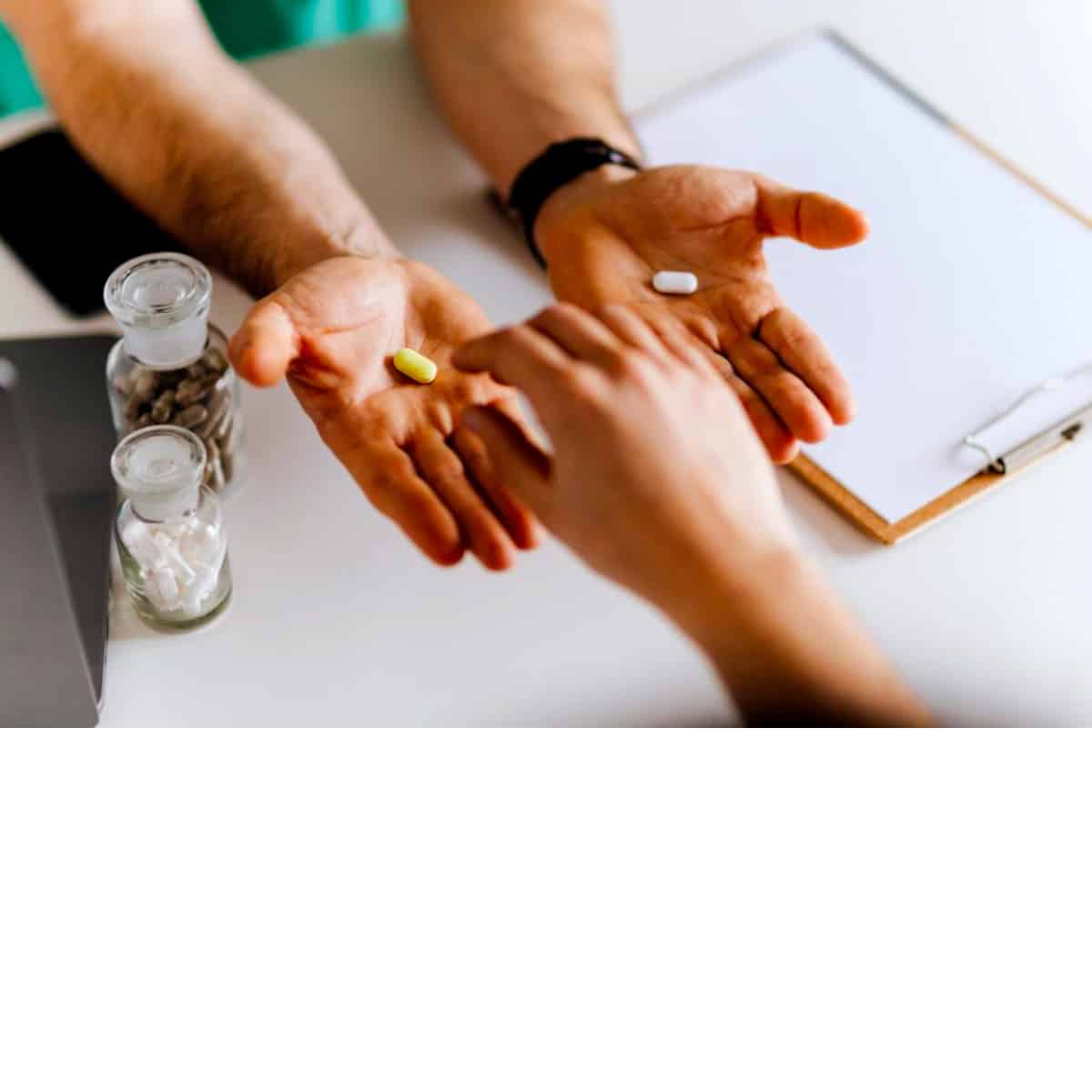 Probiotics also come as supplements in capsule, tablet, and powder forms. These supplements contain various strains of live microorganisms with specific probiotic strains Bifidobacterium, Lactobacillus, and Saccharomyces.
Accordingly, most quality supplements contain a variety of these strains for optimum benefit.
Research from clinical trials has also shown that specific strains have health benefits for certain health conditions.
Choosing Supplements
Probiotics are live cultures and are often found in the refrigerated section of health food and grocery stores for preservation. While there are many shelf-stable probiotic supplements, many gut-health experts recommend opting for refrigerated versions to help preserve the live bacteria for the best bioavailability.
Probiotics are measured in colony-forming units (CFUs). In brief, this refers to how many active microorganisms can be found within each probiotic serving.
Typically, the higher the better. Some strains can be effective at only 5 billion CFUs while others may require 20 or more. It is best to aim for at least 5-10 billion CFUs.
There are many strains of probiotics with a wide range of benefits specific to each strain. Furthermore, if you are looking for a wide variety of benefits for optimal health, consider a broad-spectrum probiotic supplement with 10 or more strains.
If you have a specific medical condition you wish to address with probiotic supplementation, consider researching the probiotic strain that is best suited to your unique condition.
Probiotics are most effective in combination with prebiotics. On the label, always look for a prebiotic blend or complex to help with bio-availability.
Recommended Probiotic Supplements
In my experience, it is important to seek out the highest quality supplements. When it comes to probiotics, the difference is in the results!
Particularly, improved digestion and regularity, decreased candida overgrowth, improved skin health, reduced brain fog, and improved immune system function are among the few notable benefits of quality probiotic dietary supplements.
Klaire Labs is among the best of the best when it comes to high-quality broad-spectrum probiotics. Its formula has 12 strains and 25 billion CFUs for the best range of overall microbiome support.
Their products are always non-GMO, allergen-free, and made without fillers, preservatives, or any artificial ingredients. I love that they ship from Amazon with a cold pack for natural preservation. They also have an amazing formula in powder form designed for infants' delicate tummies!
Gut Health is Important
Scientists are learning more and more about the impact of gut health. This article is just the tip of the iceberg when it comes to the extraordinary world of improving microbiome and gut health. Awareness of its importance is the starting point of a healthy and empowering relationship with your own ability to balance your gut health!
Have probiotics helped improve your health? If so, I would love to hear about your experiences with consuming gut-healing foods! Join the discussion in the comments below. I look forward to hearing from you!
Many blessings,
Natalie
Disclaimer:   The purpose of this article is informational only.  Always consult your physician before making any changes to your healthcare routine.