When it comes to adaptogens, two popular roots that are often compared are maca vs tongkat ali. Both of these herbal remedies have a long history of traditional use and are among the top hormone-supporting herbs available. They are both a great source of many crucial vitamins, minerals, and antioxidants.
Maca is a root vegetable that grows in the high Andean mountains of Peru and is commonly used to support energy, mood, libido, and reproductive health. 
Tongkat ali, on the other hand, is from a native Southeast Asian tree and is often used to support male fertility, energy levels, as well as athletic and sexual performance.
In this article, we'll explore the beneficial effects and differences between these two adaptogens and how they can be used to support a healthy lifestyle. First, let's discuss what an adaptogen is.
Jump to:
What is an Adaptogen?
An adaptogen is a natural substance, usually an herb, root, or plant extract, that helps the body adapt to stress and promotes overall health and well-being. \
Adaptogens are believed to work by supporting the body's natural stress response system, which helps to regulate various physiological processes and maintain balanced health. 
Unlike some other substances that can be stimulating or sedating, adaptogens are generally considered to be non-toxic and have a balancing effect on the body.
Complementary to the name, adaptogens adapt to what the body needs within the herb's unique abilities and properties.
Some of the most well-known adaptogens include ashwagandha, rhodiola, panax ginseng, and holy basil, but there are many others that are used in traditional medicine systems around the world. Of course, this list of adaptogen superfoods includes two of our favorites; maca and tongkat ali. Let's talk more about these two fascinating herbs.
What is Maca?
Maca (Lepidium meyenii) is a root vegetable that is native to the high Andean mountains of Peru. It has been used for centuries by Peruvian natives in traditional medicine as a source of nutrition and to support energy, stamina, and fertility.
Interestingly, maca also belongs to the Brassicaceae family, which is the same family as broccoli, cauliflower, and kale.
The root of the maca plant is typically dried and ground into a fine powder, which can then be used in a variety of ways, including as a dietary supplement, in smoothies, or in baked goods.
Peruvian natives often tout maca for its hormone-balancing effects, and it is believed to be particularly helpful for supporting reproductive health in both men and women. 
It is most popularly used to increase energy, and libido, and reduce menopause symptoms. This medicinal herb is also rich in a range of vitamins, minerals, and antioxidants, making it a nutritious addition to any diet.

Types of Maca
There are several different types of maca, which are typically categorized by the color of their roots. The most common types of maca are:
Yellow Maca: This is the most widely available and commonly used type of maca. It is known for its sweet taste and is believed to be particularly beneficial for supporting energy and mood.
Red Maca: This type of maca has a slightly earthy and nutty flavor and is good for supporting bone density, female hormone balancing, and prostate health.
Black Maca: This rare type of maca has a slightly bitter taste and supports cognitive function and male fertility.
Each type of maca has unique health benefits and may be more effective for certain uses. Some maca supplements contain a blend of the 3 most common colors of maca: red, yellow, and black. While they have similar benefits, combined, they work synergistically together. Check out our article on the different colors of maca more extensively!
While there are different colors of maca, there are also two different forms of maca: gelatinized and raw.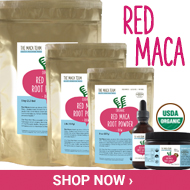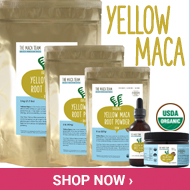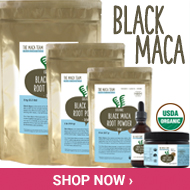 Raw vs Gelatinized Maca
Gelatinized maca refers to a form of maca that has been boiled and pressurized to remove the starch content, leaving a more concentrated and easily digestible powder.
Raw maca, on the other hand, is simply dried and ground maca root powder that has not undergone any heat processing.
One potential advantage of gelatinized maca is that it is easier to digest and absorb than raw maca. Some people find that raw maca can cause digestive disturbances, and the gelatinization process may help to mitigate these effects.
Additionally, because gelatinized maca has had some of its starch content removed, it may be more concentrated in certain nutrients and bioactive compounds than raw maca. Starches can sometimes prevent nutrient absorption and upset the GI tract. 
However, some people prefer raw maca because they believe that it retains more of its natural nutrient profile and may be more potent in some ways. Enzymes and nutrients are naturally degraded during the heating process of any food or supplement.
It's worth noting that both forms of maca have been used traditionally and are believed to have health benefits. The choice between gelatinized and raw maca ultimately comes down to personal preference and individual needs.
Benefits of Maca
Maca has a range of health benefits, some of which are supported by scientific evidence. Here are some of the most commonly reported benefits of maca:
Hormone balance: Maca is believed to improve hormonal balance, particularly in women. It may help to regulate menstrual cycles, reduce symptoms for menopausal women, and support fertility. It also helps those who report a lack of sexual appetite.
Energy and stamina: Maca is used as a natural energy booster. It may help to improve stamina and athletic performance.
Mood and mental health: Maca has antidepressant and anxiolytic effects, and helps to improve cognitive function and reduce symptoms of anxiety and depression.
Bone health: Maca is a good source of calcium and may help to support bone density and reduce the risk of osteoporosis.
Antioxidant support: Maca is rich in antioxidants, which can help to protect the body against oxidative stress and damage from free radicals and may reduce the risk of chronic diseases like cancer and heart disease.
Immune support: Some research suggests that maca supports the immune system and reduces inflammation in the body.
As with any dietary supplement, it's a good idea to speak with a healthcare provider before using Maca or other medicines or herbal supplements, especially if you have any underlying health conditions or are taking medication.
*Check out this article from our favorite Maca supplier, The Maca Team, to find out what type of Maca is best for your needs and goals.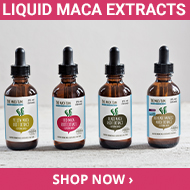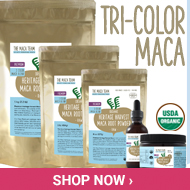 What is Tongkat Ali?
Tongkat Ali (Eurycoma longifolia jack) is a plant native to Southeast Asia, particularly Malaysia, Thailand, and Indonesia. It is also known as longjack, Malaysian ginseng, and pasak bumi. The root of the plant is used in herbal medicine to remedy a variety of conditions, including fevers, malaria, high blood pressure, and fatigue.
In recent years, Tongkat Ali has gained popularity as a natural dietary supplement due to its incredible health benefits. As an adaptogen, it is used to help the body balance stress hormones. Tongkat Ali is also believed to have aphrodisiac effects and may help to support sexual function in men and women. It is commonly used as a testosterone booster.
The active ingredient in Tongkat Ali is a group of plant chemicals called quassinoids, that have anti-inflammatory, antioxidant, and anti-cancer properties. Some studies and clinical trials suggest that it may have potential benefits for improving mood, reducing stress, and enhancing athletic performance. 
Types of Tongkat Ali
The different types of Tongkat Ali are distinguished by the region it is grown and the way it is processed. Some common types are:
Malaysian TA: This is the most widely available type. It is usually high quality. Malaysian Tongkat Ali is known for its bitter taste. It is used to improve sexual health and function in men and women. It is also known to promote healthy testosterone levels.
Indonesian TA: This type is also called Pasak Bumi. It is also known for its mild flavor. This is the type that is used medicinally to treat a variety of conditions, including fatigue, fever, and high blood pressure.
Vietnamese TA: This type of Tongkat Ali is known for its strong flavor and is often used to support athletic performance and increase energy levels.
Wild Tongkat Ali: This refers to Tongkat Ali that has been harvested from the wild rather than from cultivated plants. Some people experience wild Tongkat Ali as more potent. It is believed to have a higher concentration of beneficial active compounds than other varieties.
In addition to these different types of Tongkat Ali, there are also different methods of processing the root. Like with Maca, it can affect the potency and quality of the final product.
 Some Tongkat Ali dietary supplements are standardized to contain a specified percentage of active compounds, while others are made from raw or powdered root. 
Tongkat Ali Processing Methods
There are several different methods of processing Tongkat Ali roots. Each method has a different effect on the quality and potency of the product. Here are some of the most common methods:
Water extraction: This is the most common method. The roots are boiled in water to extract the active compounds. The compounds are then concentrated into a powder or liquid extract.
Freeze-drying: Fresh Tongkat Ali root is frozen and then dried under a vacuum to remove the water. The powder that it makes is then used to make supplements.
Sun-drying: This is a traditional method of processing. The fresh root is dried in the sun for several days. However, this method can result in a lower-quality product that may be contaminated with bacteria or mold.
Fermentation: Some manufacturers ferment Tongkat Ali root to break down the fiber and release the active compounds. However, this method is less common and may result in a product with a different flavor. Fermentation is believed by many nutrition specialists to be one of the best methods of creating bioavailable nutrients.
Combination methods: Some manufacturers use a combination of methods to process the roots, such as water extraction followed by freeze-drying.
Benefits of Tongkat Ali
Tongkat Ali supplements have been used medicinally for centuries.  Recently, they have become more popular as a remedy and ingredient in natural supplements.  Here are a few of the extraordinary benefits and effects of tongkat ali:
Improve sexual function: A handful of studies suggest that Tongkat Ali helps to improve libido and sexual performance in men by improving low testosterone levels in healthy adults. It is also used medicinally to treat erectile dysfunction and improve sperm motility.
Boost athletic performance: Tongkat Ali is used by athletes to enhance performance and increase energy levels.
Stress management: The adaptogen properties in TA help to support the body's natural stress response, boost mood, and promote overall well-being.
Anti-inflammatory: The active ingredient, quassinoids, has anti-inflammatory properties. These properties help conditions like chronic pain, arthritis, and other inflammatory disorders.
anti-cancer effects: The anti-inflammatories and antioxidants in this magnificent root have potential anti-cancer effects. These antioxidants fight off foreign invaders that cause cellular damage.
Be sure to choose a high-quality product from a reputable source. As always discuss with your doctor before making any changes to your healthcare regimen.
Tongkat Ali & Fadogia Agres...
Shop on Amazon
AKARALI Tongkat Ali Extract...
Shop on Amazon
Holistic Bin Pure Indonesia...
Shop on Amazon
​Choosing Maca vs Tongkat Ali
​Both maca and tongkat ali are adaptogenic herbs and natural supplements that are beneficial for hormone balancing and overall health. However, there are some differences between the two herbs that may have better results than the other for certain people.
Maca may be a good choice for those who are looking for a natural way to support hormone balance, fertility, and overall energy levels. It is often used by women to support menstrual health and by both men and women to support sexual function.
Maca may also be a good choice if you want to improve your mood and overall well-being.
Tongkat Ali may be a good choice for those who want to boost energy levels and athletic performance. It is often used by athletes and bodybuilders to enhance performance and reduce fatigue.
Tongkat Ali may also be a better choice for healing sexual dysfunction and improving fertility in men. While maca helps to balance hormones in a different way, studies have shown that it does not increase serum testosterone levels in the body the same way that Tongkat Ali can. For low testosterone, TA is used more successfully.
Ultimately, the choice between maca and tongkat ali depends on your specific health needs and goals.
Tongkat Ali 1000mg + Maca R...
Shop on Amazon
Tongkat Ali B60 Alcohol-Fre...
Shop on Amazon
*Personal note about a product: This brand from HerbEra (linked above) is a super concentrated liquid form. My husband takes this and says the taste is very strong. From someone who doesn't typically notice a difference when taking supplements, he shared that he actually feels the energy boost from this one. Despite its pungent taste, he still uses it during long hours at work- and it helps!
Can you Take Maca and Tongkat Ali Together?
​For most healthy adults, Yes! Maca and Tongkat Ali are often used synergistically in herbal preparations. These hormone-balancing herbal tinctures often contain other ingredients that support hormone balance. Some of these ingredients are Epimedium (horny goat weed), Tribulus Terrestris, Mucuna, and Panax Ginseng.
As always, discuss with your doctor before making these changes. This article is for informational purposes only. Always consult a qualified healthcare professional before using medicinal herbs.
Have you tried either of these superfood supplements? Let us know what you think in the comments below!
Be well,
Natalie