In the realm of natural wellness and holistic nutrition, the quest for optimal health often leads us to discover the remarkable benefits of superfoods. Maca root has emerged as a shining star among these nutrient-rich powerhouses, renowned for its potential to enhance vitality and balance within the body. With various maca products available, it's essential to explore the differences between gelatinized maca vs raw maca powder.
Jump to:
As a holistic nutrition specialist, I aim to guide you through the intricacies of these two forms of maca, shedding light on their unique qualities, potential benefits, and considerations, empowering you to make an informed choice that aligns with your health journey.
What is Maca
Maca (aka Peruvian ginseng) has the botanical name Lepidium meyenii. It is a cruciferous root vegetable native to the high altitudes of the Andes of Peru.
It is a staple crop in Peru and has been treasured for centuries by indigenous cultures for its adaptogenic properties and ability to bolster energy levels, hormonal balance, sexual health, mental health, and overall well-being. 
As our understanding of maca deepens, the methods of processing and preparing it have evolved, giving rise to the two most common forms: gelatinized and raw maca root powder.
Each of these forms offers distinct characteristics that can influence how maca interacts with the body and the outcomes it offers.
In this exploration, we'll delve into the significance of gelatinization as a transformative process, unpack the potential advantages and limitations of both gelatinized and raw maca, and consider individual health considerations that can guide your choice between these two offerings.
As a holistic nutrition advocate, I am passionate about embracing nature's gifts for optimal health.
I intend to equip you with the knowledge needed on your maca journey that harmonizes with your body's unique needs and desires.
So, let's embark on this voyage into the world of maca, unraveling the nuanced tapestry of gelatinized maca and raw maca powder.
This article is for educational purposes only. This is not intended as medical advice and the potential benefits have not been officially evaluated by the Food and Drug Administration.
Process of Gelatinization
​
In the heart of the Andean mountains, the remarkable maca root undergoes a metamorphosis that shapes its journey from the high plateaus to your wellness routine.
This transformation begins with the delicate dried root, harvested with care and reverence by the native people of Peru.
As we explore the nuances of raw vs gelatinized maca, we delve into the intricate dance of the gelatinization process that unveils maca's full potential.
The gelatinization process, akin to culinary alchemy, involves a controlled application of heat through a boiling process. This heat-activated metamorphosis serves to break down the high starch content within the maca root, resulting in a product that is not only more concentrated but also significantly gentler on sensitive stomachs. For those plagued by digestive issues, gelatinized maca can be a sigh of relief, offering easier digestion while retaining the essence of maca's nutritional prowess.
In fact, this specific heating process actually brings out the nutritional value of maca. Studies show that the heat-activated maca powder actually has 4 times the vitamins and minerals than its raw counterpart!
However, it's important to note that this transformation doesn't just end with easier digestion.
The heat-based extrusion process also refines the taste and texture of maca. The bitterness often associated with the dried root becomes milder in gelatinized maca, making it an inviting option for those who are sensitive to stronger flavors.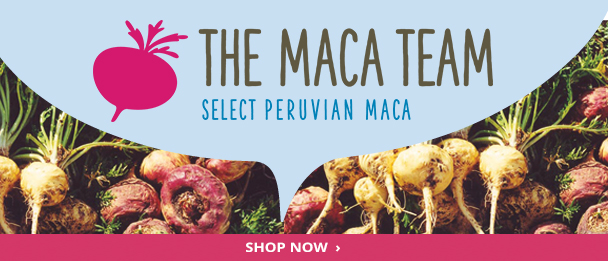 Raw Maca Powder
​
In the realm of holistic nutrition, the quest for purity and integrity often leads us to champion the untouched essence of nature's gifts.
For most natural foods, raw is the best form. Refraining from subjecting foods and herbs to temperatures no higher than 118 degrees Fahrenheit typically retains its delicate and natural enzymes and nutrients.
Raw maca powder, ground from the lightly dried root without subjecting it to the heat holds the banner of preserving maca's natural composition.
While some may consider raw maca powder to be the untamed version of this superfood, its high starch content can be a double-edged sword.
The enzymes residing within the maca root, delicate and heat-sensitive, remain intact in the raw powder.
These enzymes are believed to facilitate digestion and nutrient absorption, offering a potential advantage over their gelatinized counterparts.
For individuals who resonate with the philosophy of embracing nature in its most unadulterated form, raw maca powder might be an appealing choice.
Yet, it's essential to tread this path with mindfulness, as the high starch content could potentially pose challenges for those prone to digestive sensitivities.
​

How is Maca Cultivated?
In the rugged expanse of the Andean mountains, where the air is thin and the earth is unforgivingly dry, the maca plant thrives against all odds.
The story of maca's cultivation is intertwined with the history, strength, and traditions of the people of the high Andes.
From its use by Incan warriors to its emergence as a sought-after superfood in recent times, maca's cultivation journey is a testament to resilience and resourcefulness.
Incan Legacy
​Centuries ago, the Incas recognized the endurance-enhancing and nourishing properties of maca, entrusting it to bolster the legendary strength of their warriors.
Cultivated in these harsh conditions in such a dry place, maca adapted to the extreme environmental factors of the high-altitude plateaus.
Traditional farming practices, cultivated over generations, allowed the maca plant to thrive amidst the challenges posed by the arid climate and nutrient-depleted soil.
Harmony with the Land
​
The cultivation of maca in the high Andes is a reflection of the deep-rooted connection between the people and their environment.
Subsistence farmers, deeply attuned to the land's rhythms, nurtured maca with care and respect.
This partnership with the earth ensured that maca flourished despite the scarcity of water and the harshness of the elements.
Transition to Modern Times
​
As the world turned its gaze toward the potential health benefits of maca, cultivation methods began to evolve.
While traditional farming practices largely eschewed the use of toxic chemicals, modern agriculture sometimes introduced harmful substances to accelerate growth.
These changes underscored the tension between honoring the land's wisdom and catering to growing demand.
Cultivation Techniques for Today
​
Today, maca cultivation strikes a balance between honoring ancestral wisdom and catering to modern needs.
The maca plant's roots, rich in a key biochemical called benzylamine, continue to be the sought-after part.
Cultivators meticulously tend to the plants, nurturing them in plots of land that mimic their native habitat's conditions.
Processing Maca
​
Once harvested, the maca roots undergo a transformation. In traditional fashion, the fresh maca bulb or root is cooked to create a cooked pulp.
This pulp is then dried and ground into a fine powder – the revered maca powder that graces kitchens worldwide.
This process respects ancestral ways while adapting to the demands of the modern market.
Honoring the Past, Embracing the Future
​
The cultivation of maca continues to be a source of livelihood for entire villages in the high Andes. It's a tapestry woven with threads of history, culture, and sustenance.
As maca gains popularity beyond the Andean slopes, there is a growing emphasis on responsible cultivation that considers environmental factors, such as avoiding the accumulation of heavy metals in the soil.
This is why it is very important to choose authentic Peruvian organic maca powder.
In a world captivated by fast-paced living and convenience, the maca plant's journey reminds us of the richness that comes from harmonizing with nature.
The strength and vitality that the maca root imparts to the people of the high Andes mirror the enduring bond between humanity and the earth.
As we incorporate maca into our diets, we are not merely consuming a superfood; we are partaking in a tradition that spans generations, cultures, and landscapes, bridging ancient wisdom with modern wellness.
Maca's Benefits
In the world of natural wellness, few superfoods command as much attention and reverence as the remarkable maca root.
As science uncovers its secrets, the benefits of maca have emerged as a testament to its status as an ancient treasure.
From its rich history in traditional medicines to its role as a modern nutritional powerhouse, maca's potential to promote health and vitality is truly awe-inspiring.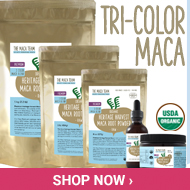 A Nutrient-Rich Marvel
​Maca stands as a nutrient-dense gift. Bursting with essential amino acids, the building blocks of proteins, it becomes a valuable resource for those seeking to support muscle growth, repair, and overall well-being.
This becomes even more profound when considering maca's rare provision of all essential amino acids, making it a complete protein source.
Vitamin C, a pivotal element for immune system strength and collagen production, thrives within maca's nutritional profile. This potent antioxidant bolsters the body's defense mechanisms, shielding us from the onslaught of environmental stressors.
Additionally, maca boasts a repertoire of B vitamins, crucial for energy metabolism, brain function, and cellular health.
Colors of Maca
​The hues of maca – red, black, and yellow – aren't just a visual delight; they signify distinct nutritional profiles and potential health benefits. Black maca, rich in essential fatty acids, has been associated with supporting brain health and athletic performances.
Red maca, on the other hand, has been linked to potential benefits for prostate health and hormonal balance.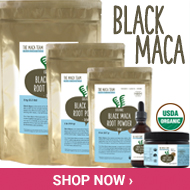 Clinical Studies
​The traditional methods of using maca for various health conditions have been bolstered by clinical studies that shed light on its potential efficacy.
One of the key transformations that maca undergoes is through the gelatinisation process, which not only aids in digestion but might also enhance its bioavailability.
In this gelatinized version, maca's potential benefits become more accessible to the body, a synergy of ancient wisdom and modern science.
Adaptogenic Properties
​Maca's reputation as an adaptogen is deeply rooted in traditional practices. It has been employed to address a range of health concerns, including adrenal fatigue, a condition stemming from chronic stress.
By aiding the body's ability to adapt to stressors, maca supports the delicate balance of the adrenal glands, which play a pivotal role in managing stress responses.
Reviving Libido and Vitality
​Maca's historical association with enhanced sexual function has sparked curiosity in recent years, drawing the attention of those seeking natural ways to revive libido and vitality.
While individual responses vary, some studies suggest that maca's influence on hormone balance might contribute to improved sexual function and desire.
Holistic Superfood
As our understanding of the benefits of maca deepens, it's clear that its nutritional bounty is a wellspring of support for a wide array of health goals.
Whether you're looking to boost your immune system, address hormonal imbalances, or simply infuse your daily routine with natural vitality, maca's adaptogenic properties and nutrient density make it an ally on the journey toward holistic well-being.
From the legacy of Incan warriors to the clinical validations of today, the power of maca remains an inspiring testament to the potential of nature's offerings.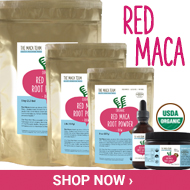 What is the Best Choice?
​
Determining the best choice between gelatinized maca and raw maca powder depends on your individual health goals, preferences, and sensitivities. Both forms of maca have their own unique advantages and considerations. Here's a summary to help you make an informed decision:
Gelatinized Maca:
​Advantages:
Easier Digestion: The gelatinization process breaks down starches, making gelatinized maca easier on sensitive stomachs and promoting better digestion.
Milder Flavor: Gelatinized maca often has a milder, less earthy flavor compared to raw maca, making it more palatable for some individuals.
Concentrated Nutrients: The process can increase the concentration of nutrients, potentially enhancing its bioavailability.
Considerations:
Potential Nutrient Changes: While gelatinization may enhance certain nutrients, some heat-sensitive compounds could be affected in the process.
Preference for Raw: If you're aiming for the most natural form of maca without heat processing, raw maca might be a better fit.
Raw Maca Powder:
Advantages:
Enzyme Content: Raw maca powder maintains its natural enzyme content, which could aid digestion and nutrient absorption.
Preserved Compounds: Some individuals believe that raw maca preserves a wider range of compounds due to a lack of heat processing.
Natural State: If you prefer consuming foods in their natural state, raw maca aligns with this preference.
Considerations:
Digestive Sensitivities: Raw maca's higher starch content might be harder on sensitive stomachs, potentially leading to digestive discomfort.
Flavor and Texture: Raw maca can have a more pronounced earthy flavor and texture, which might not be appealing to everyone.
In making your decision, consider factors such as taste preferences, digestive tendencies, nutritional priorities, and any specific health goals you have. It might also be helpful to experiment with both forms to see how your body responds.
Ultimately, the "best" choice depends on what resonates most with your body and your values.
Whether you opt for gelatinized maca's gentler digestion or the potential enzyme benefits of raw maca powder, incorporating maca into your diet can be a valuable addition to your holistic wellness journey.
Always consult with a healthcare professional or nutritionist before making significant changes to your diet, especially if you have underlying health conditions or concerns.

​
Is gelatinized maca better than raw?
Many nutrition specialists believe that raw is the best form in order to reap the most nutritional benefit of most plants and herbs-except when it comes to maca. Gelatinized maca breaks down the starches and helps it to become easier to digest and more nutritionally bio-available. It has a high concentration of nutrients also!
What is the difference between maca and gelatinized maca?
The raw form of maca is not subjected to high heat processing. Gelatinized maca goes through heat processing which essentially pre-digests it for you so that it becomes easier to digest. The best companies make sure to preserve as many nutrients as possible and keep the processing minimal and without added chemicals.
What is the best form of maca to take?
Maca comes in various colors typically red, yellow, and black, each containing different benefits. Then, you can choose maca powder, extract, or capsule form. This boils down to personal preference. If you choose powder or capsules, it is important to consider whether you prefer raw or gelatinized maca. For the most nutritional benefit and bioavailability, most people prefer gelatinized maca.
For the best quality, it is recommended to purchase authentic organic Peruvian maca products from a reputable company.
What maca is most potent?
When it comes to maca, the black maca root has the highest concentration of antioxidants, minerals, and nutrients. It offers the greatest energy boost of the three maca colors. However, it is the most rarely found of the maca types.
When it comes to raw vs gelatinized maca powder, gelatinized has a more nutrient-dense profile than raw maca.
Natalie's Notes and Preferences
​
Maca has been a helpful mood and energy-boosting superfood over the years for our family in different phases of our life. We have tried both raw and gelatinized maca as well as various colors and brands.
Overall, all three colors do have energizing effects, however, each of the darker colors- red and black maca have more specifically targeted benefits. Read our article on the different colors of maca to learn about these specific benefits!
Maca also comes in various forms- powder, capsule, and liquid extract. The powder is divided into the two categories detailed today: gelatinized and raw. In our experience, the raw maca did not cause too much digestive upset, but the flavor and benefits are slightly more pronounced for gelatinized. This all boils down to personal preferences.
Start with a small amount of maca and increase the amount you take as you test your own personal tolerances and needs. Give maca at least 30 days of daily use to feel the full effects.
Our favorite maca is from The Maca Team- They have various forms of high-quality maca supplements. Our favorite is their premium organic gelatinized maca powder.
My husband prefers to take maca pills as dietary supplements, and I enjoy creating maca coffee, maca smoothies, or adding maca to superfood puddings, energy bars, and desserts! It has a rich and very distinct nutty flavor similar to butterscotch! Yum!

What type of Maca do you prefer? Let us know your experiences in the comments! Don't forget to Subscribe to our newsletter and follow us on Facebook, Instagram, Pinterest, and TikTok!
Have a healthy day,
Natalie